Oskar Blues Brewery Expands Distribution to Utah
(Longmont, CO & Brevard, NC) – Oskar Blues Brewery is closing in on its U.S. footprint with the launch of distribution in Utah, which makes 46 total states (as well as Washington D.C.) in which its craft canned brews are available. The move represents one of the final steps in becoming a leading nationally distributed craft beer brand.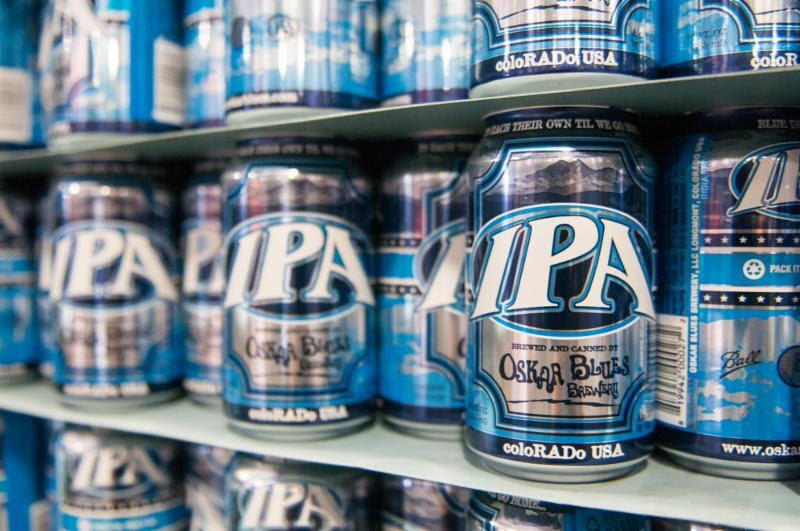 Flagship brew and the first craft beer in a can, Dale's Pale Ale (6.5% ABV, 65 IBUs), will be widely available at DABC-run liquor stores. G'Knight (8.7% ABV, 60 IBUs) a dry hopped IMPERIAL RED IPA with a nose full of aroma, a sticky mouthfeel, a malty middle and unctuous hop flavors, will also be available. Both brews are sold in 12 oz. 6-packs. The entire Oskar Blues line-up, including DPA, Pinner Throwback IPA and Oskar Blues IPA will be available in cans, along with the limited release 4% abv. "Beerito Vienna Lager" on draft at select craft beer bars.
The brewery has also partnered with Salt Lake City-based breweries Wasatch andSquatters to release a new session beer called Utah Blues. The brew boasts a malt base with slight caramel malt profile, apple juice, ginger root, mosaic hops and fermented with a Weiss yeast. The innovators behind this new style, including Oskar Blues' head brewer Tim Matthews and 18 year Squatters veteran and Head Brewmaster Jon Lee, are calling it an Apple Ginger Hopfenweiss. The brew will be available at the Utah Brewers Cooperative, Wasatch Brew Pubs (Park City and Sugarhouse), Squatters Salt Lake City Pub, and Texas Roadhouse (Taylorsville).
"With the outdoor-centric lifestyle we share with many Utah residents, our highly portable and flavor-packed brews will make a welcome addition," says soul-founder Dale Katechis. "We look forward to enhancing this lifestyle with fu-CAN great craft beer."
Several of Oskar Blues' Utah accounts will host welcome events:
About Oskar Blues Brewery 


Founded by Dale Katechis in 1997 in Lyons, Colorado, Oskar Blues Brewery launched the craft beer-in-a-can apocalypse with hand-canned, flagship brew Dale's Pale Ale. Today, Oskar Blues is one of the fastest growing breweries in the country and operates breweries in Longmont, Colorado and Brevard, North Carolina while reaching to produce 200,000 barrels in 2015. The original canned craft brewery continues push innovation with creations like The Crowler while it distributes to 45 U.S. states, Washington, D.C., as well as parts of Canada, Sweden, and the U.K.
In 2013, Oskar Blues founded the CAN'd Aid Foundation, a 501(c)(3) nonprofit public charity that offers grassroots grants to those making a difference in the areas of community, the environment, music, and more. To keep up with all things Oskar Blues, visit http://www.oskarblues.com.