Odell Brewing Loose Leaf Session Ale Moves from Bottles to Cans
(Fort Collins, CO) – On March 21, 2016, Odell Brewing will release its third can offering – Loose Leaf Session Ale. The brewery's new state of the art canning line will package around 310 cans per minute.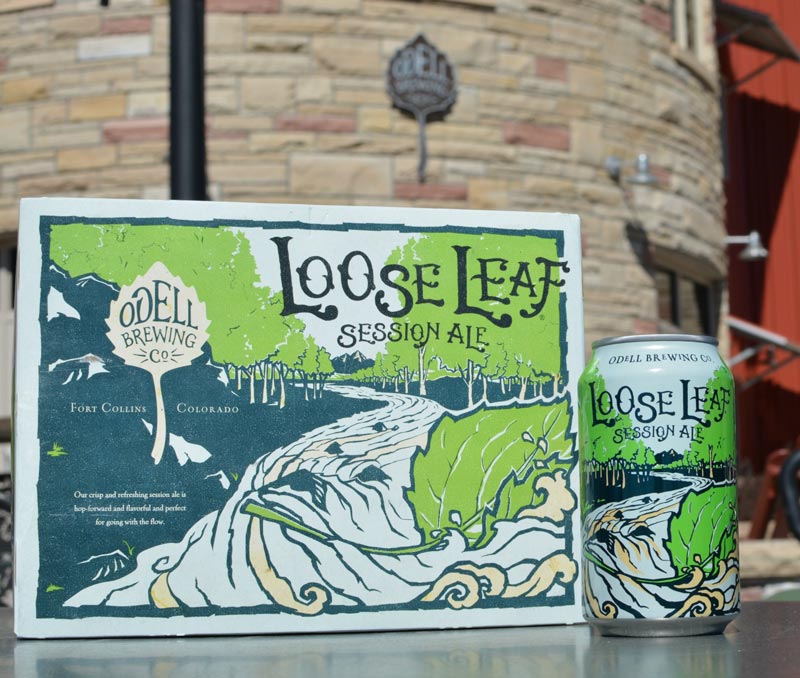 "The move from six pack bottles to twelve pack cans aligns better with the session style," said brewery CSMO Eric Smith. "The package appeals to more occasions in which to enjoy more than one. We are excited to have a package that will allow us to play in more spaces."
Loose Leaf is crisp and refreshing like any respectable session ale, but a bit more hop-forward with notes of lemon and lime balanced by pilsner malt. It has a dry, crisp finish perfect for going with the flow.
Loose Leaf will move from bottle offerings to cans only while 90 Shilling and Odell IPA remain available in both bottles and cans. Loose Leaf Session Ale twelve packs will be offered in all 12 states.
About Odell Brewing – Odell Brewing is an independent, family and employee owned regional craft brewery. Since 1989, the culture of family and collaboration has thrived, fostering a brewery full of beer-centric people. It is this passion for beer that inspires Odell Brewing to create quality, hand-crafted and innovative brews. Odell Brewing is committed to providing exceptional service to its customers while making positive contributions to their co-workers and community through its outreach and charitable giving programs. Odell Brewing was named the "Best Medium Sized Company to Work For" in Colorado in 2015 and is the 34th largest craft brewery in the Unites States.