Night Shift Brewing – 2015 Barrel Society Preliminary Details
(Everett,MA) – This fall, Night Shift Brewing will once again offer sign-ups to its membership-based Barrel Society. Functioning much like a "beer-CSA," Night Shift's Barrel Society allows members to pre-order a collection of complex, barrel-aged beers that will be released by the brewery over the course of 2016.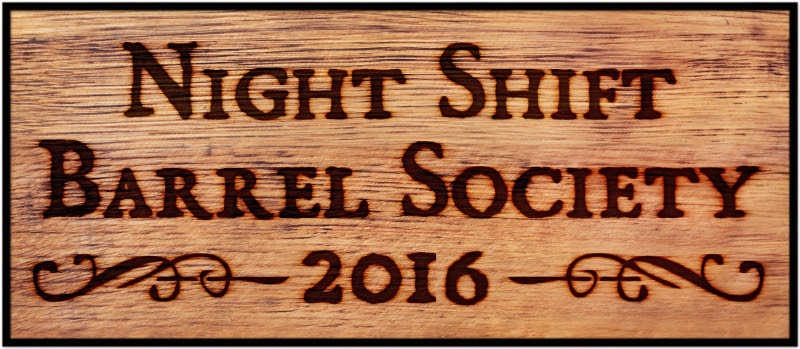 Memberships can be purchased exclusively through Night Shift's website beginning on October 1, 2015 and will be available until capacity is filled. While Night Shift has increased membership capacity from 200 members in 2013 to 1100 members in 2015, they won't be adding capacity next year, aiming to stay around the 1000 member-mark in 2016.
Membership includes seven different beer releases (a multi-tiered system allows members to purchase 1, 2, or 4 bottles of each release), glassware, apparel, exclusive access to their Taproom's Barrel Society draft line, option to purchase extra bottles of each release, an end-of-year members party, and priority to renew membership for 2017. More details to become available soon.