New Holland Releases New Collaboration with JP's Coffee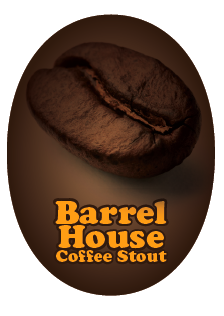 HOLLAND, MI- New Holland Brewing has teamed up with JP's Coffee and Espresso Bar to come up with a collaboration brew that is sure to tantalize your taste buds! Made with JP's Espresso Blend, this brew will be on tap at the pub Thursday, October 27 at 5:00pm.
Introducing: BARREL HOUSE COFFEE STOUT
Big roasty coffee aroma frames this beer's dark malts and their complementary toasted sweetness. Tones of cocoa and bakers chocolate are highlighted with hints of vanilla and oak from the barrel-aging in New Holland Artisan Spirits barrels. "We have been looking forward to working with Jack (Groot) on this collaboration for quite some time and are excited to see it become a reality," said New Holland Brewing Co. President, Brett VanderKamp.
What kind of coffee is in the beer? JP's Espresso Blend: a union of Brazilian, Central American, and Sumatran beans roasted to perfection. This espresso features notes of baker's chocolate, butterscotch, subtle smokiness, and a full-bodied, velvety finish. It is enough to satiate any palate seeking sweet decadence! This blend showcases the best attributes from each region, resulting in a delightfully balanced cup. Coffee grounds are added in the initial brewing stage and then JP's Espresso blend is added late in the maturation process.
To go along with the brew, both New Holland and JP's Coffee have glass mugs available for sale. The mugs can be used for cold beer OR hot coffee, one labeled Toast and the other Roast.
New Holland will be selling the collaborative mugs at the pub for $10 each with a fill of the beer. JP's will be selling the mug for $6 with one fill of coffee, or 2 mugs with one fill each for $10. This beer won't last long- be one of the first to try it!