New Holland Hatter Days 2018 – June 8 – 10
(Holland, MI) – New Holland Brewing Company will celebrate its 21st anniversary, as well as its beloved family of IPAs, with the annual Hatter Days party from Friday, June 8 through Sunday, June 10.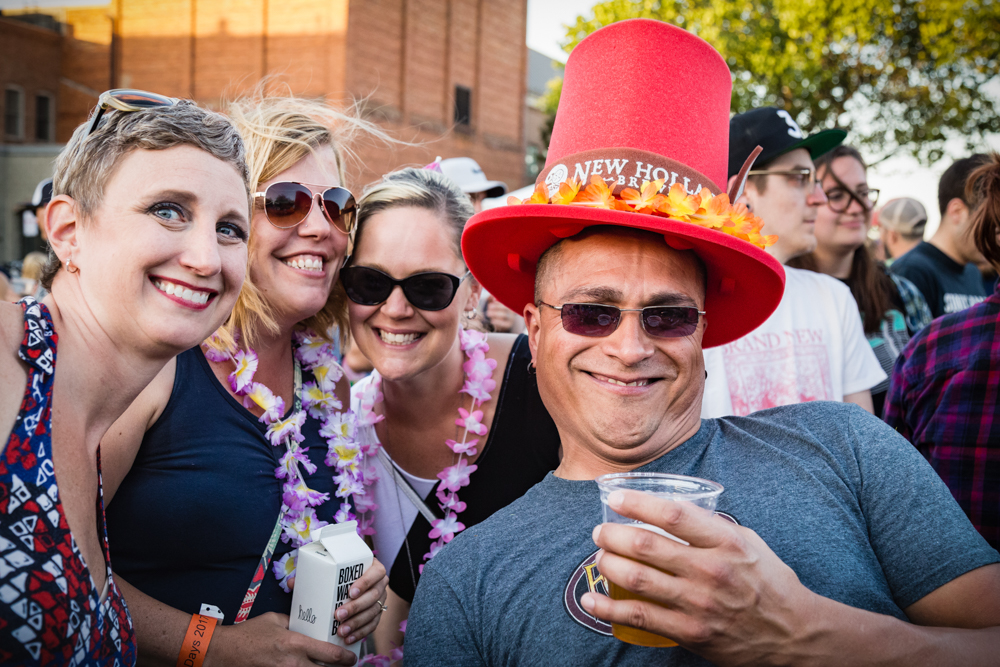 This year, the celebration will take place throughout the entire weekend inside the the brewery's Pub on 8th and its back patio.
Attendees can look forward to live music from local performers, activities for all ages and special food features. And of course, a selection of New Holland's Hatter IPAs will be available on tap, including Mad Hatter, Berry Hatter and Black Hatter.
"The Mad Hatter is turning 21," said New Holland Brewing Company General Manager Shawna Hood. "We'll be toasting to that and celebrating the New Holland fans whose support makes this all possible."
The festivities kick off with the annual golf outing on Friday, June 8 at Ravines Golf Club in Saugatuck, Michigan. Live music starts in the Pub on 8th's back patio at 5pm with the Moonrays, and Nashon Holloway will take the stage inside the pub at 10pm. A silent disco—where people will dance together to music playing through individual wireless headphones—will also start at 10pm that evening.
Saturday starts with a bloody mary bar featuring New Holland's own spirits at 11am and gives way to a day filled with live music acts. Catch the likes of Coty Bouchard, Delilah DeWylde, Rachel Curtis and Rusty's Big Ass Band inside the pub or in the back patio. At midnight, there will be a toast honoring the Mad Hatter's 21st birthday.
Sunday will offer a variety of family friendly activities, including a cookie decorating workshop with Rachel from OoKalooKa Cookies. There will also be a bloody mary bar and live performances from Vinylicious and Kelli Boes.
All ages are welcome to attend, and there will be no cover charge.
Tag Us: @newhollandbrew
Hashtags We're Using: #livenewholland #hatterdays
About New Holland Brewing Company
New Holland Brewing Company's deep roots in the craft industry go back to 1997. Our role as an integral member of the artisan approach is something we take seriously, yet engage lightheartedly.  We believe the art of craft lives in fostering rich experiences for our customers, through creating authentic beer, spirits and food while providing great service. Recognized for our creativity and artistry, our mission to improve the lives of craft consumers everywhere is seen in our diverse, balanced collection of beer and spirits.