New Details on Dogfish Head/Bruery Collaboration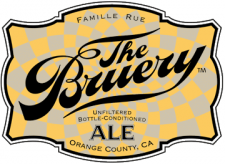 The Bruery just dropped a nugget of info in our email box regarding the upcoming Dogfish Head/Bruery Collaboration to benefit Japanese relief. in addition to the note below, we've learned the beer hasn't been named or even fulled planned out, it will be distributed by The Bruery, similar to their other Limited Release beers.
The goal is to raise over $10,000, and about $1,500 has been raised by ticket sales to the Reserve Society party with Sam they are throwing this coming Wednesday. Stay tuned for more details as they become available. Cheers, TFP
What happens when you combine two brewers with a love for experimentation on a single beer recipe?
We'll soon find out as Sam Calagione of Dogfish Head Brewery is flying out to California this week to work with Patrick Rue and his team at The Bruery on a collaborative beer.
Both Dogfish Head and The Bruery are infamous for their use of experimental ingredients, often inspired by flavors found in exotic cuisine, and this collaboration beer will be no different.  Brewed with the intention of raising money for victims of the recent earthquake in Japan, the flavors of the small Asian, island nation famed for their umami rich cuisine will be featured in this new beer.
Made with ingredients such as nori, chili peppers, sesame seeds and kumquats and then fermented with a sake yeast, the yet to be named collaborative beer will certainly be something that furthers each brewery's style-bending reputation and hopefully raises quite a bit of money to help out our fellow beer lovers in Japan by donating a portion of the proceeds from every bottle sale.