Moylan's Brewing Takes Top Honors At Australian Beer Awards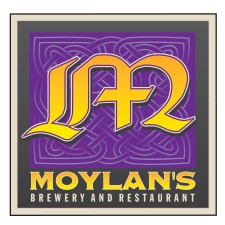 Novato, CA – Moylan's Brewing Company is Champion Exhibitor of the 19th Australian International Beer Awards (AIBA), a beer competition whose global reputation has been reinforced by a panel of judges consisting of some of the industry's most esteemed personnel.
13 international judges were added to the original panel of 44 and 1195 entries from 34 countries were received.
The 1195 entries received from 34 countries around the world this year were all of an exceptionally high standard. Moylan's Moylander Double IPA & Hopsickle Imperial Triple IPA took top honors, the Gold medal, Chelsea Moylan's Porter was awarded Silver and Dragoon's Dry Irish Stout & Ryan Sullivan's Imperial Stout awarded Bronze Medals, cementing Moylan's Brewing Company as the recipient of the AIBA's prestigious accolade from the Royal Agricultural Society of Victoria, Trophy for CHAMPION EXHIBITOR BREWERY For the Highest Scoring Exhibitor & Cleanevent Trophy for CHAMPION SMALL BREWERY.
Brendan Moylan states, "Thanks to Denise Jones and the Brew Crew at Team Moylan's. We are very humbled by this incredible honor awarded to us by the Australian International Beer Awards." For more information on these awards visit: 2011 Australian International Beer Awards.
Moylan's Brewery & Restaurant opened in 1995 and has continued to expand. Moylan's Brewing Company's fine ales can be found in 25 states, 2 U.S. territories and 4 foreign countries. For more information visit www.moylans.com