Monday Night Brewing Announces Launch of "Hop Hut" At West Midtown Location
(Atlanta, GA) – It's no secret the India Pale Ale is the most popular style of craft beer in America. And with all of the varieties of hops out there, it creates a kaleidoscope of flavors brewers can play with. Starting April 15, Monday Night Brewing is bringing that creativity to Atlanta, Georgia with the Hop Hut.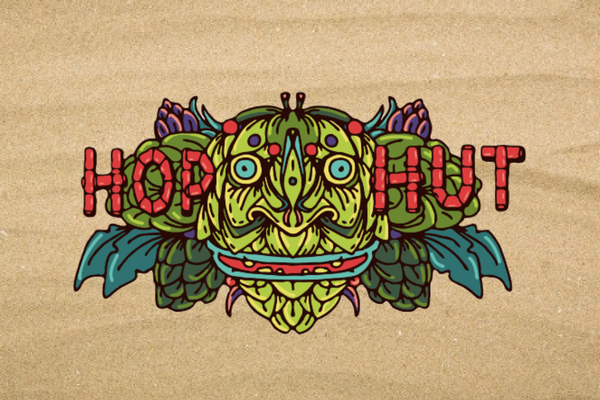 With eight additional tap handles, the Hop Hut allows Monday Night Brewing to brew and serve many more small batch IPAs and hop-forward beers out of its original taproom. That means every time you visit, you can expect:
Up to six brewery-only hop-forward beers on tap
Regular brewery-only can releases
Pale ales, IPAs, Double IPAs, Triple IPAs, SMaSH (Single Malt and Single Hop) beers, West Coast IPAs, New England IPAs, English IPAs, milkshake IPAs, tropical IPAs, fruited IPAs, black IPAs, session IPAs, and any other crazy sub-styles that Monday Night's brewers can come up with.
In preparation for the Hop Hut launch, Monday Night Brewing added additional small batch fermenters, invested in glassware specifically designed for IPAs, and brewed a ton of exciting new beers. In addition to its normal lineup, patrons can sample the following:
Space Lettuce – a smooth, citrusy IPA
Au Revoir – a piney, hazy double IPA
And Milkshakes For All – a creamy, soft IPA
Don't Call It Hotlanta – a quadruple-dry-hopped monster of a double IPA
Find A Light – a SMaSH brewed in collaboration with Blackberry Smoke and Hop City
Other Cheek – a spin on a West Coast IPA
Space Lettuce will also be available in cans togo.
"Hops are the spice of brewing, an integral part of every beer. In the same way that our Garage brewery is dedicated to exploring all things sour- and barrel-aged, our original West Midtown facility will be focused on exploring all things hoppy. We can't wait to share a pint with you and show you what we've been up to," said co-founder Jonathan Baker.
About Monday Night Brewing
Based in Atlanta, Georgia, Monday Night Brewing grew out of a Bible study. Founded by Jonathan Baker, Joel Iverson and Jeff Heck, Monday Night Brewing exists to deepen human relationships over some of the best beer of country. Head Brewer Peter Kiley oversees barrel-aging and souring at their brand new facility, the Garage, in Atlanta's Lee + White project on the southwest side of Atlanta.
mondaynightbrewing.com – @MondayNight – facebook