Modern Times Fortunate Islands With Grapefruit Zest
(San Diego, CA) – Hot damn are we ever excited about our newest special 22oz release. Modern Times Fortunate Islands with Grapefruit Zest turned out to be exactly the hoppy, citrusy wizard sauce we were hoping it would be. Not to mention it's ready just in time to soothe our insatiable thirst as summer temperatures are really heating up.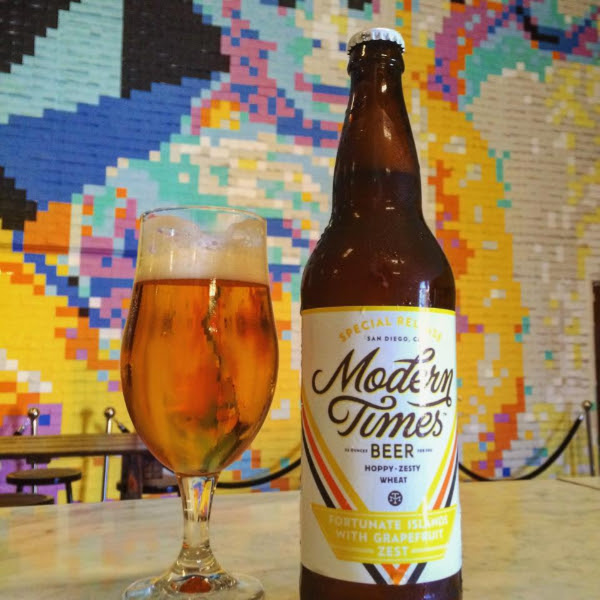 In order to achieve maximum grapefruit deliciousness in the newest iteration of our signature hoppy wheat, we added the skins & oil from approximately one zillion grapefruits. It was not the easiest process, but the resulting grapefruit bomb is insanely refreshing and well worth the effort.
Fortunate Islands with Grapefruit Zest:
5% ABV – 46 IBU – 1.008 Final Gravity
The hoppy, tropical aroma & flavor of Fortunate Islands is the perfect canvas for grapefruit zest, which we make by hand-peeling a zillion goddamn grapefruits and adding only the oily skin to the beer. It's insanely labor intensive, but the poppin', fresh grapefruit character can't be beat.
Fortunate Islands with Grapefruit Zest is available on draft & in bottles at both tasting rooms now, and it'll start hitting shelves and taps around SoCal later this week, with SF, the Central Coast, and Maui landing in a few weeks.
www.moderntimesbeer.com – @ModernTimesBeer – facebook