Modern Times Beer Doubling Capacity – Hiring New Brewer!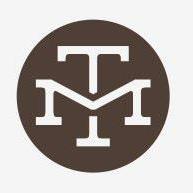 (San Diego,CA) – Modern Times Beer, recently named one of the Top 10 Best New Breweries in the World by RateBeer, is hiring a brewer at our 30bbl production brewery in sunny San Diego, California. We are doubling our capacity to ~9,000bbls/year, and we need an awesome brewer to help make it happen.

Requirements:
• Minimum 2 years experience brewing in a production/packaging brewery
• Passionate about and capable of brewing world-class beer
• Good communication skills & a collaborative attitude
• Physically capable of moving heavy (70-170lbs) objects without assistance and performing all brewery functions
• Physically capable of repeatedly lifting up to 55lbs over a long duration and being on your feet all day
• Basic computer skills (MS Word, MS Excel)
• Capable of working some odd shifts (i.e. early mornings, random weekends, etc.)Job responsibilities include but are not limited to:• Wort production/graining out
• CIP of brewhouse and tanks
• General cleaning of brewhouse/kegs/floors/everything
• Equipment maintenance & repairs
• Sanitary yeast handling & pitching
• Fermentation monitoring, beer clarification, & dry hopping
• Beer transferring and filtering, cellaring, barrel aging, packaging, keg washing, and milling of grain
• Troubleshooting/problem solving
• Quality assurance and control
• Development of SOPs
• Represent the brewery at various events
• Following all safety procedures
• Any other odd jobs that may be outside the realm of "brewing"

It is our goal to provide above average compensation & benefits, including equity and a 2 month paid sabbatical for 5 years of outstanding service. This position includes the opportunity for significant advancement and growth within the company.

If you're not in the San Diego area, we will be conducting interviews at the Craft Brewers Conference in Denver.

Please email your resume and cover letter with the subject line, "I want to be your Brewer!" to [email protected]

About us:

Modern Times launched in July 2013 and has been rapidly expanding ever since. We began packaging our 4 year round beers in 16oz. cans in October 2013, and we are now distributed throughout Southern California. Our expansion will allow us to get closer to meeting local demand while tackling a slew of special projects, including a long-list of seasonals, one-offs, funky saisons, sour beers, and barrel-aged monsters. In short, it's a good time to get on-board.