Maui Brewing Co. Releases La Perouse White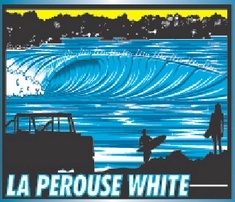 Lahaina, Maui, HI – Maui Brewing Co. (MBC) is proud to announce La Perouse White. This Great American Beer Festival 2011 silver medal winner, which is hitting shelves this week, is the second canned seasonal release for MBC and first in the limited release series that fans will see each quarter.
La Perouse White is a fresh handcrafted Belgian inspired witbier brewed with wheat and European Pilsner malts, spiced with coriander and fresh local Mandarin oranges. This beer was named by Kim Lutz, Lead Brewer at the Maui Brewing Co. Kahana brewpub, after La Perouse Bay which is one of the best and most popular snorkeling, diving and surfing spots on Maui. The bay is located south of the town of Wailea and is the site of one of Maui's most recently active volcanos.
"Distribution for La Perouse White will primarily be throughout the state of Hawaii and the ten mainland states where our products are currently found," tells us Garrett Marrero, "but it won't be around long, it's sure to fly off the shelves; there are only 200 barrels for release!"
La Perouse, which began as one of Kim's 10-gallon homebrew batches, has now become a regular favorite at the brewpub. "Living in South Maui for many years, I wanted to highlight this beautiful sanctuary and create a refreshing and flavorful witbier using local fruit. It's been unreal to see one of my recipes grow in popularity, win awards, and now become one of our new production cans."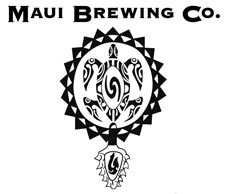 Maui Brewing Co. is a truly local Hawaiian brewery, and proud to be wholly produced in Hawaii. Recognized as Hawaii's #1 craft beer since 2005, the company has a strong commitment to the local economy and the environment. MBC craft beers are packaged with the most eco-friendly materials. Cans are manufactured on Oahu and designed by local Maui artists; they have the added bonus of better protecting the beer from both light and oxygen damage which can compromise the taste. Plastic rings are dangerous to marine life and therefore, a unique, recyclable plastic carrying device is used to hold the products. The spent grain from beer production is donated to local ranchers for cattle feed and composting. Maui Brewing Co. is also very active in several local Hawaii charities.
Founder Garrett Marrero and his wife, Melanie, operate a 7-barrel brewpub at the Kahana location as well as a 25-barrel production brewery and canning facility in Lahaina. Maui Brewing Co. is a truly local beer as 100% of their products are made in Hawaii.
www.mauibrewingco.com – @MauiBrewingCo – Facebook