Lompoc Brewing Lamporter Classic Porter Canned Six Pack Party Oct. 13, 2017
(PORTLAND, OR) – Lompoc Brewing will celebrate the release of its Lomporter Classic Porter in six-pack cans this Friday, Oct. 13 from 4pm to 9pm at the Fifth Quadrant, 3901 N Williams Ave.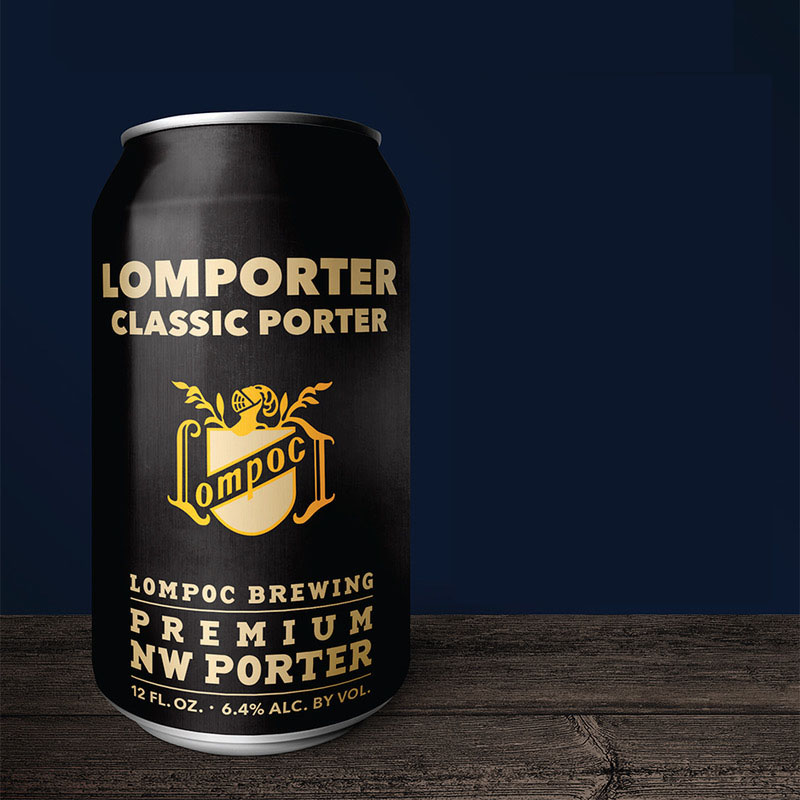 The Lomporter Can Party will feature a fire pit, corn hole games, food specials, prizes, and a one day only sale of Lomporter Classic Porter in six-packs for just $6.
Lomporter is a premium porter that offers a creamy taste of dark chocolate complemented by dark cherry and hints of coffee. Brewed with dark wheat, rausch, and chocolate malts, this beer strikes a fine balance between heavy and light. It's robust enough to sip, but smooth enough to have another…and maybe another…and, well, you get the picture!
About Lompoc Brewing
Lompoc Brewing creates eight flavorful year-round beers, plus a ridiculous number of seasonals. You can find Lompoc Beers in 12-ounce and 22-ounce bottles, 12-ounce cans, and on draft at locations in Oregon and Washington, and at its five Portland neighborhood pubs: Fifth Quadrant and Sidebar in North Portland, Hedge House and Oaks Bottom in Southeast, and the Lompoc Tavern in Northwest. For more information, visit LompocBrewing.com, follow @LompocBeer on social media, or call 503-289-3996. All beers are proudly brewed in Lompoc, Oregon, a state of mind; if you're here, then you're already there.