Left Hand Brewing Expands to the Left Coast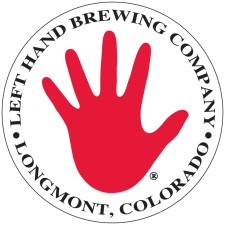 Longmont,CO – At long last … get ready to pour hard, California! Left Hand Brewing Co. is excited to announce their arrival to Southern CA this late spring, opening the San Diego, Orange County, and greater Los Angeles markets including Ventura and Santa Barbara. Left Hand, in partnership with The Sheehan Family Companies, DBA Craft Beer Guild Distributing of San Diego (San Diego County), and Craft Beer Guild of Los Angeles (Greater Los Angeles) will officially enter the state featuring the brewery's award winning portfolio of balanced and innovative brands. "The teams at both CBGD Los Angeles and CBGD San Diego are honored and privileged to represent Left Hand Brewing throughout Southern California. Their World Class line up of brands, led by arguably the most innovative and exciting brand in years, Nitro Milk Stout, are the perfect complement to our existing portfolio. We're very much looking forward to bringing Left Hand to thirsty Californians", said Robert Hodson, Corporate Brand Manager of the Sheehan Family Companies.
Coming off a recent expansion into New England, Left Hand Brewing is headed west to open their 34th state. "Our brewery and fan base has been looking forward to this for many years," comments Chris Lennert, VP Operations. "There's not a day that goes by that we don't get a phone call, an email, a tweet asking when they can find Left Hand in California. It's been a long time coming!" Following a 13% barrelage increase in 2014 with double digit growth since 2006, Left Hand Brewing has progressively worked towards steady expansion to meet demand and expand their Nitro series. "We've had our eye on the golden state for some time, and now we are really ready for it," states National Sales Manager, Jason Ingram. "Left Hand takes all new distribution opportunities with serious care, ensuring our commitment to quality, the distributor, and its impact on our existing footprint." After 1.5 years of development, Left Hand will begin their entrance into California, starting with Southern CA, with anticipation to enter Northern CA in the future.
The two Craft Beer Guild companies will distribute Left Hand's perennial line and Nitro series including: Milk Stout & Milk Stout Nitro, Sawtooth Ale & Sawtooth Nitro, Introvert IPA, 400 Pound Monkey IPA, Black Jack Porter, Polestar Pilsner, as well as seasonals, limited editions and their Mountain Mixer mixed pack. Left Hand Brewing will kick-off their SoCal arrival in San Diego on May 20th and Los Angeles on June 8th.
About Left Hand Brewing Company
Celebrating twenty-one years of brewing a well-balanced portfolio of craft beers, Left Hand Brewing Company is located at 1265 Boston Avenue in Longmont, Colorado. Left Hand is one of the most honored and recognized breweries in the state, with over 24 Great American Beer Festival medals, 9 World Beer Cup awards, and 7 European Beer Star awards. Famous for their Nitro series, Left Hand Brewing was the first craft brewery to release a bottled nitrogenated beer. Left Hand's collection of perennial and seasonal beers are available in 34 states & DC. "Sometimes you're not in the mood for what everyone else is having."
Distribution: AL, AZ, CA, CO, CT, DC, FL, GA, IA, IL, IN, KS, KY, MA, MD, ME, MI, MO, MN, NC, NH, NJ, NM, NY, OH, OK, PA, RI, SC, TN, TX, VA, VT, WA, WI
www.lefthandbrewing.com – @LeftHandBrewing – facebook
About the Sheehan Family Companies
Through four generations of family ownership and one hundred and sixteen years in business, the Sheehan Family Companies have grown to be one of the ten largest wholesalers in the country. This has been made possible through the company's mission of partnering with world class people, who produce world class brands, with world class potential.
The Sheehan Family Companies first expanded to the West Coast in 2012 with the opening of Craft Beer Guild of San Diego. The following year the Sheehan Family Companies ventured up the I-5 to launch Craft Beer Guild of Los Angeles. Both Craft San Diego and Craft LA are proud to distribute the finest American craft, specialty and imported beers that the world has to offer.