Laughing Sun Brewing is Entering 5 Beers Into GABF Competition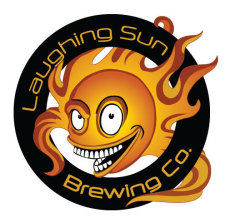 We're a few days away from the 2014 Great American Beer Festival. You may be heading to Denver next week, and want to get an inside look on the largest beer event in the nation. We're here to provide you with the most up to date info, including Laughing Sun Brewing's GABF plans. Find out what they are pouring and entering in for medal competition.
Laughing Sun Brewing will be pouring the following beers at the 2014 GABF:
Black Shox Porter, Category 80 Robust Porter, 6% ABV
Hammerhead Red ESB, Category 60b Extra Special Bitter, 5.5% ABV
Cosmic Owl, Category 70b Belgian Style Blonde or Pale Ale, 5% ABV
We've accepted an invitation to pour beer at the Rare Beer Event on Friday afternoon for Pints for Prostates. We will be pouring our 19th Amendment Stout, an imperial chocolate, chokecherry stout. Otherwise we are just pouring beers on the floor.
Laughing Sun Brewing will be entering the following beers in the GABF medal competition:
Sultan's Revenge, Category 55 Imperial IPA, 9.3% ABV
Sinister Pear, Category 77a Belgian-style Strong Specialty Ale, 8.5% ABV
Black Shox Porter, Category 80 Robust Porter, 6% ABV
Hammerhead Red ESB, Category 60b Extra Special Bitter, 5.5% ABV
Cosmic Owl, Category 70b Belgian Style Blonde or Pale Ale, 5% ABV
THE FULL PINT IS YOUR GABF 2014 HEADQUARTERS