Lakewood Brewing Completes 14,000 ft Expansion Project
(DALLAS,TX) – Lakewood Brewing Company, LLC is proud to announce the opening of its 14,000-square foot expansion with a special grand opening celebration on Saturday, April 4 from 12 p.m. to 9 p.m.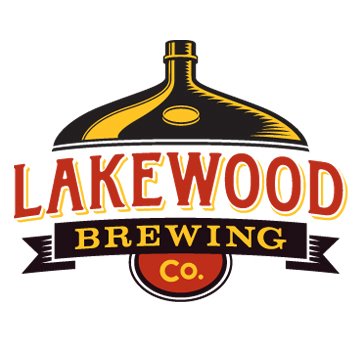 The expansion will immediately double Lakewood's production capacity and represents the next big step in the continuing growth of the local brewery. The new, state-of-the-art expansion adjoins Lakewood's previously existing facility at 2302 Executive Drive.
"Everything we've worked for since we sold our first keg in 2012 has been leading to this moment," said Wim Bens, founder of Lakewood Brewing Company. "It could not have happened without the continued support of the DFW beer fans, customers and our families and staff. Our goal has always been to provide DFW with the highest quality beers for any occasion, and this expansion allows us to keep that promise."
The brewery's expansion includes 8,000 sq. feet of new production space, a larger 2,000 sq foot Taproom and a new canning line. The brewery will begin canning select beers, including Lakewood Lager, Rock Ryder and a new session IPA, Hopochondria starting in April.
The Taproom at Lakewood Brewing will offer 16 taps including a selection of year-round favorites and will rotate seasonal and other specialty brews such as Legendary, Seduction Series and Taproom-only exclusives. As the weather begins to warm up, folks will be able to enjoy their favorite Lakewood brews in a quaint beer garden adjacent to the brewery.
The Taproom At Lakewood Brewing Grand Opening Celebration: Saturday, April 4, 2015
The grand opening event will mark the beginning of a new tour and taproom experience for Lakewood enthusiasts. In an effort to accommodate everyone who wants to attend, the grand opening will be a ticketed event for those looking to get an advance look and free to everyone after 5 p.m. Those who want to join the celebration can purchase tickets beforehand at https://www.eventbrite.com/e/the-taproom-at-lakewood-brewing-co-grand-opening-celebration-tickets-16091460993 (http://bit.ly/1F6Kzvc).
There will be live music and food trucks on site.  Each of the 16 taps will have a unique Lakewood beer, including some beers brought out from the archives that the public has not seen in a while. Ticketed patrons will also receive a very special commemorative Teku glass.
There will be a limited number of VIP tickets for those who want to ensure they get a taste of the small batch unique beers on tap. Schedule, prices and ticket details are as follows:
Open from 12 to 9 p.m.
VIP $35 – limited to 50 people. Includes early entry access at 12 p.m., three 8-ounce samples, commemorative Teku glass, and private tour by brewery founder, Wim Bens.
General Admission $25 – limited to 250 people; Entry starting at 1:00 p.m., three 8-ounce samples, commemorative Teku glass, guided tours at 2 p.m., 3 p.m., 4 p.m. and 5 p.m.
After 5 p.m. Entry is FREE – open to general public
Pints, half pints, tasters, and bombers will be available to purchase, for on-site consumption, all day long in addition to the day's events.
New Bar, New Rules – New Taproom Operates Like Traditional Bar
The taproom will now operate like a traditional bar, where patrons can walk in during open hours and simply purchase a beer. Tours will now be available on Saturday and Sunday. Overall Tour operations will adjust as follows:  
Tours are now free – patrons can simply purchase a beer at the bar anytime but purchase is not necessary to enjoy an in-depth tour.
Hours of operation will be:
Monday – Taproom Closed
Tuesday – Taproom Closed
Wednesday: 3 p.m. – 8 p.m.
Thursday: 3 p.m. – 8 p.m.
Friday: 3 p.m. – 9 p.m.
Saturday: 12 p.m. – 9 p.m. — Tours at 1 p.m., 2 p.m., 3 p.m., 4 p.m., and 5 p.m.
Sunday: 12 p.m. – 6 p.m. – Tours at 1 p.m., 2 p.m., 3 p.m.
Hourly weekend tours will be on a first-come, first-served basis.
Tour patrons will check in at the retail shop to receive laminated tour passes for access to the hourly tour.
Tour passes will be color coded for each hour.
For more up-to-date information on Lakewood Brewing Company's grand opening event, be sure to check out our Facebook page or follow us on Twitter.
About Lakewood Brewing Company
Lakewood Brewing Company produces internationally inspired, locally crafted beers. Its diverse varieties include year-round, seasonal, and small-batch brews including the Legendary and Seduction Series. Lakewood has been recognized nationally in major beer competitions and has brought home awards for many of their beers including: Gold for Till & Toil at the 2014 San Diego International Beer Festival, Gold for Rock Ryder at the 2014 US Open Beer Championship. Goatman  named the National Grand Champion at the 2014 US Beer Tasting Championships and Lakewood was recognized as the 2015 Texas Brewery of the year at the New York International Beer Competition. Lakewood beers are available throughout the Dallas-Fort Worth area in discerning bars, restaurants, and select retailers; perfect for whichever neighborhood you call home. For locations and more information, please visit lakewoodbrewing.com.