Kern River Brewing: Gravity Check & Shuttle Bunny Bottles Coming + More
(Kernville,CA) – And for those that to not celebrate the holidays, happy Wednesday.  One thing we can all get behind, though, is Cookies and Beer.  This Sunday, December 14th, we will have both.  Kids can come decorate Cookies at the brewery from 4-6 pm (rumor has it that a certain somebody in a red suit might come by).  From 6-7 will will do the adult version with a bottle share (please don't decorate anything); we will have stuff from our personal cellars, feel free to bring something of your own as well.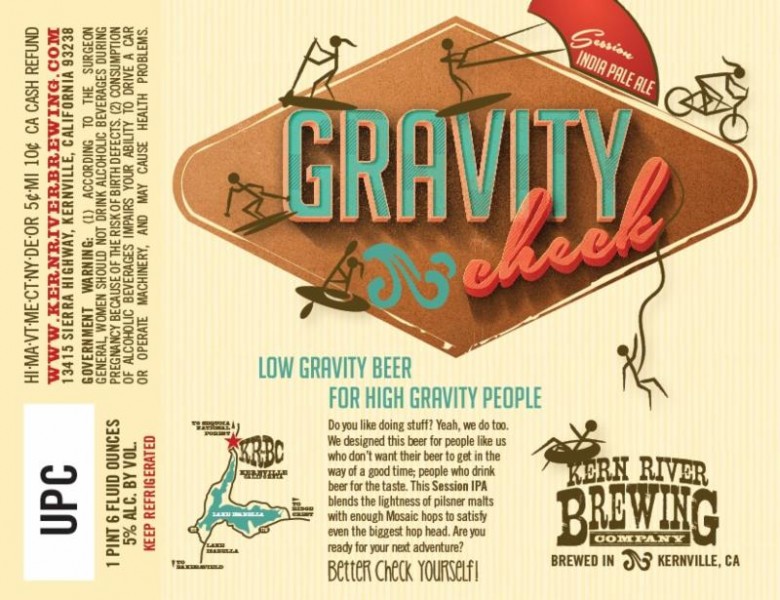 In other news, we will be putting a couple of new beers in bottles soon.  Gravity Check Session IPA and Shuttle Bunny Double White IPA labels have been approved, so look forward to 22 oz bottles hitting the shelves in the near future.
In still other news, you may have noticed some construction going on behind our building.  It's official, we are expanding.  The new building is permitted, funded and being built.  We expect to open Summer if 2015 and look forward to making more of our tasty beer to share with the world.  We will update progress from time to time, but for now, lets just say we are excited to get the process moving forward.