Karl Strauss Strikes Gold at GABF 2010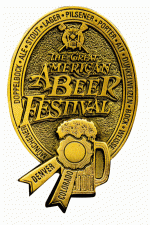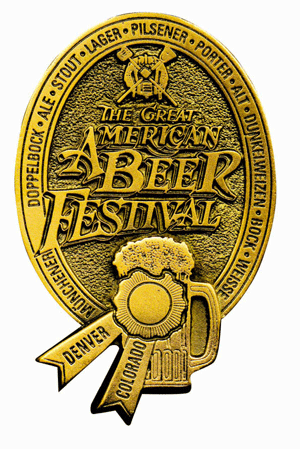 San Diego, CA – September 23, 2010–Karl Strauss Brewing Company participated in the 29th annual Great American Beer Festival (GABF) in Denver, Colorado and won the Gold Medal for their Red Trolley Ale.
This year was a clean sweep for Karl Strauss Brewing Company as they were awarded a Gold Medal for Red Trolley earlier this year at the prestigious World Beer Cup in Chicago.  Red Trolley Ale is amongst a short list of elite beers to win Gold at both the World Beer Cup and the GABF this year.
Originally brewed as the company's first holiday beer, Red Trolley is one of Karl Strauss' best-selling draft brands.  Brewed with copious amounts of caramel malt, Red Trolley Ale has a rich toffee flavor with hints of dark fruit.  "Red Trolley is on fire right now," says Karl Strauss Brewmaster Paul Segura.  "The recognition from our peers this year at the World Beer Cup and GABF has been incredible.  It's a great time to be a brewer in San Diego and we want to congratulate all of the other breweries in town who represented our city."  The winners were announced during the Members-Only session of the GABF at the Denver Convention Center.  The GABF is the world's largest beer competition, with more than 3,520 beers entered from 516 breweries in 48 states.  Karl Strauss was one of 455 breweries pouring their beer to more than 49,000 festival attendees.
In addition to attending the festival, Paul judged five categories in the competition that the company did not enter. "The judging process is intense.  Anybody who wins a medal at GABF can feel good about the fact that their beer is really scrutinized.  As a judge, we put a lot of thought and responsibility into choosing the winning beers," says Paul.  The GABF winners were selected by an international panel of 151 beer judges from 10 countries.  Judges critiqued 79 beer categories covering 133 beer styles, choosing the best commercial examples to represent each style.
For more information about the Great American Beer Festival winners visit http://www.greatamericanbeerfestival.com.  Share it, cheers.
###
About Karl Strauss Brewing Company
This year Karl Strauss Brewing Company turns the big 2-1, the most important year in a beer drinker's life.  This coming of age will be celebrated throughout 2010 with a diverse lineup of 35 beers, including 6 year-round favorites, 3 seasonal offerings, and a host of innovative special brews.  Located in San Diego and distributed exclusively in Southern California, Karl Strauss currently ranks #40 on the list of Top Craft Breweries in the country.  In addition to handcrafting quality beers, Karl Strauss is a leader of the beer and culinary connection at their six local brewery restaurants.  For more information visit karlstrauss.com or call the brewery at (858) 273-2739.  http://twitter.com/karl_strauss; http://facebook.com/KarlStraussBrewingCompany
About The Brewers Association
Based in Boulder, Colorado, USA, the Brewers Association (BA) is the not-for-profit trade and education association dedicated to small and independent American brewers, their craft beers and the community of brewing enthusiasts. Visit BrewersAssociation.org to learn more. The association's activities include events and publishing: CraftBeer.com, World Beer Cup®; Great American Beer Festival℠; Craft Brewers Conference and BrewExpo America®; National Homebrewers Conference; National Homebrew Competition; SAVOR: An American Craft Beer & Food Experience; American Craft Beer Week; Zymurgymagazine; The New Brewer magazine; and books on beer and brewing. The Brewers Association has an additional membership division of 22,000+ homebrewers: American Homebrewers Association.  Consumers are invited to learn more about the dynamic world of craft beer at CraftBeer.com.