House Of Shandy Tenacious Traveler Spices Up The Beer Scene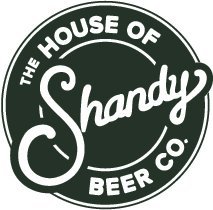 "Out of this World" Shandy touches down stateside
Burlington, VT – Heads up! There's a new Traveler coming to town with a mission to invigorate the minds and taste buds of American beer drinkers. He's a bright fellow with a spicy disposition and tenacity unlike any other, and he's ready to share his thrills and chills from the sky beyond.
Introducing Tenacious Traveler Shandy, the second offering from the House of Shandy Beer Company. Like his good friend the Curious Traveler who was introduced in June, Tenacious Traveler breaks away from the norm of a traditional shandy-style beer, which is commonly a light beer mixed with citrus-flavored soda, lemonade or even ginger beer.
Tenacious Traveler starts with a vibrant wheat beer base, which then serves as the launching pad for real ginger and clover honey. Light-bodied and incredibly drinkable, it's the perfect balance between sweet and spice. It's truly out of this world!
"There's been a major rise in the popularity of shandy-style beers this summer," says Alan Newman, founder of House of Shandy. "Our focus is making fun, refreshing beer, like Curious and Tenacious, that are delicious and easy to drink year-round. We believe that great beer should always be in season."
Tenacious Traveler is available in package only where Curious Traveler is sold. To find Tenacious, please visit www.houseofshandy.com/#Where for news on his whereabouts.
ABOUT HOUSE OF SHANDY
The House of Shandy Beer Company is a new craft beer venture from Alchemy and Science, based in Burlington, Vermont. House of Shandy was launched in 2012 with the mission of combining the European shandy tradition with American ingenuity to create THE American Shandy. Curious Traveler and Tenacious Traveler are the first Shandy products from The House of Shandy Beer Company, and the two will be joined by a third style in early 2013.
For more information, please visit www.houseofshandy.com – @HouseOfShandy – facebook