Hill Farmstead Owner Is Part Time eBay Buster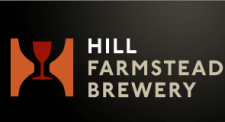 Hill Farmstead Brewery Owner Shaun Hill just shared with us an exchange between himself and a customer who put Hill Farmstead on eBay.
Is this email a joke?
"Haha, thanks for complaining to eBay about my auction. Which, followed all the rules because im selling the bottle and the contents are not of value. I think that is a low blow. You sold the beer to me and I have free reign to do with it as I wish. Pathetic business practice and I will for sure not be drinking anymore hill farm beer.

Regards,
Disgruntled consumer"

I guess if this contents are not of value, then this person shouldn't be drinking our beer anyway? And…perhaps the Federal Government would disagree about this person's ability to do as they wish…?
As more and more breweries take this vigilant approach to controlling how their beers get sold, the more curious I get about the topic. Is eBay looking the other way to make money? Maybe they don't agree with our outdated liquor laws? We will be looking at this closer in the weeks ahead and hope up to strike up some spirited discussion. While the person writing Shaun wasn't very sincere, it still raises the big question for me, "if it was illegal, why is a gigantic corporation allowing people to sell alcohol on through their service?"  What's your take on this?