Henniker Brewing Releases Flagship Beers in 6-Pack Cans
(Henniker, NH) – Henniker Brewing Company is proud to announce the expansion of its craft beer packaging lineup to now include 6-pack, 12oz cans, of its popular flagship beers, Hop Slinger IPA and Working Man's Porter. The 12oz cans will replace the 22oz bottles, which were previously offered for the two flagship beers. Henniker Brewing started distribution of the cans across New Hampshire, Massachusetts, and Maine beginning in November 2015.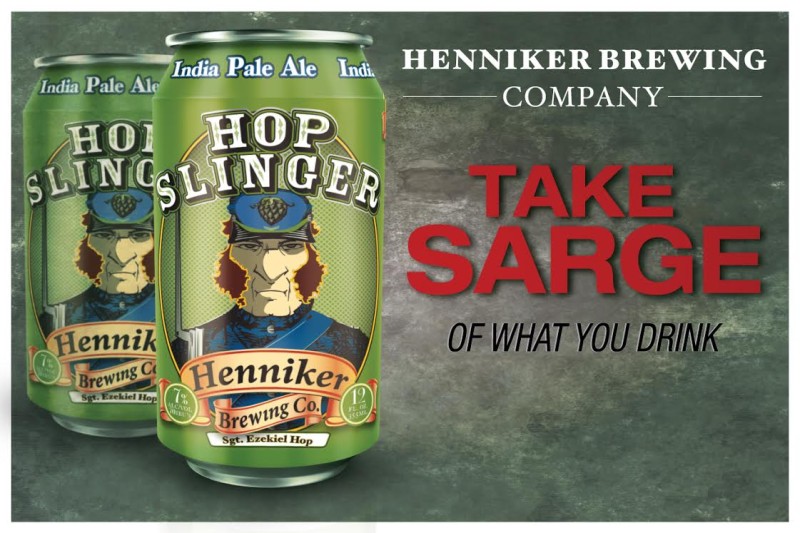 For the launch, Henniker Brewing is setting up beer tastings at top craft beer retailers across New England, including a tasting at the Beer Store in Nashua, NH on November 12th from 5-7pm and Lazy Dog Beer Shop in Londonderry, NH on November 13th from 5-7pm. A full list of upcoming events and retail locations is available on their website, hennikerbrewing.com.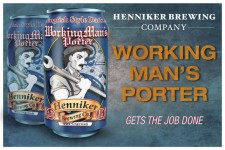 "We could not be more excited about making the switch over to 6-pack cans," says Henniker Brewing Company Marketing Director Ryan Maiola. "It is a big step for our brewery and something that a lot of hard work has gone into over our first three years in operation. Canned beer has many benefits including giving our beer a longer shelf life versus bottles, lower production costs, and increased portability. The culture that surrounds craft beer in New England is one that also appreciates the outdoors. People aren't just drinking on their couch, they want to bring their favorite beers with them to the beach, to the ski slopes, and while they are hiking the White Mountains. One of the main goals behind our beer is to bring people together, so the next time a group of friends are planning a trip, we hope they bring a piece of Henniker along with them."
Henniker Brewing Company plans to change over all four of its year round beers from 22oz bottles to 6-pack cans with Amber Apparition cans tentatively schedule to hit the market around the beginning of 2016.
www.hennikerbrewing.com – @hennikerbrewing – facebook