Hangar 24 Adds Independent Craft Brewer Seal to Limited Release Series
(Redlands, CA) – Proudly independent, and keen on always being able to blaze our own trail, Hangar 24 Craft Brewery has started to further implement the Brewers Association's Independent Craft Brewer Seal. Created this year to differentiate independent breweries from ones owned by corporations or overseas conglomerates, the Independent Craft Brewer Seal incorporates an upside-down beer bottle meant to signify how creative entrepreneurs have flipped the industry on its head over the last decade.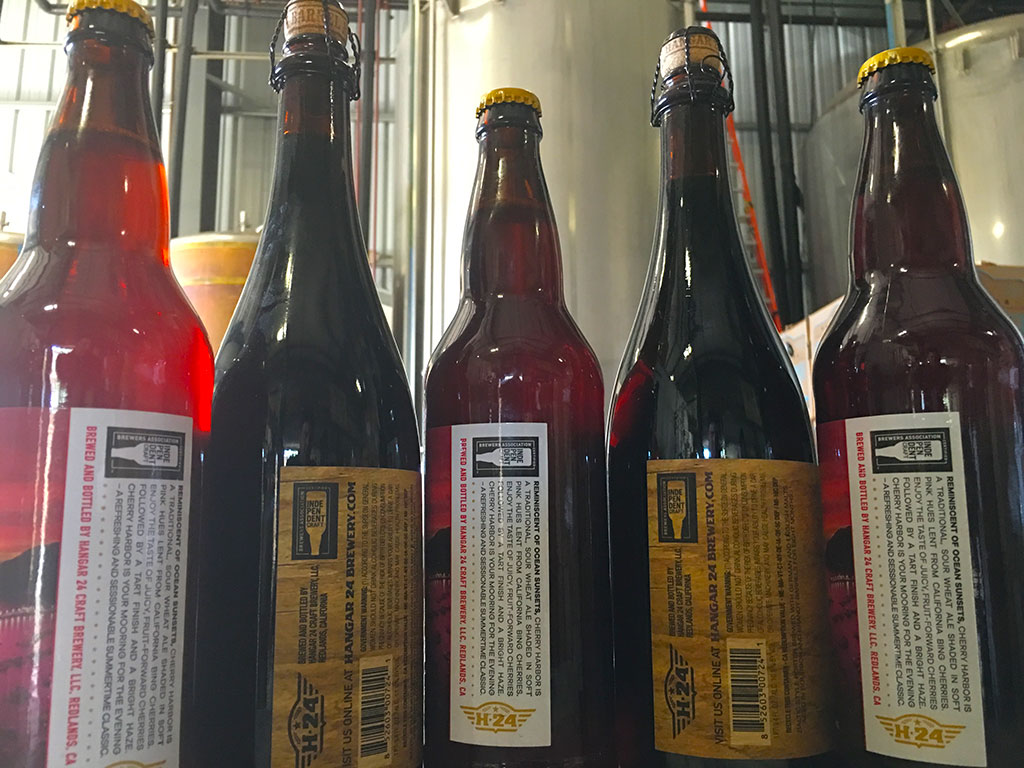 The seal can be found on bottles of the brand-new Hangar 24 Cherry Harbor Sour Wheat Ale, which was released to retail outlets on Oct. 9. It is the first limited release beer from Hangar 24 to carry the seal. Previously, the seal had been used on Barrel Roll releases that were made available last month. Hangar 24 Craft Brewery intends to eventually use the seal on all year-round core brands like Orange Wheat, Betty IPA, 24 Blonde Ale and Iconic Double IPA.
As the Brewers Association puts it: "Many beer drinkers want to know who makes their beer. The independent craft brewer seal is a handy tool for enthusiasts to easily differentiate beer from craft brewers and beer produced by other, non-craft companies." Over 2,300 independent breweries have adopted the seal.
We understand that not everybody looks for independence when choosing beer, but for those that do, this seal is for you. With independent breweries being bought and sold in recent years, rumors persist about who might be next. Hangar 24 Craft Brewery is committed to being locally owned and operated.
www.hangar24brewery.com – @Hangar24Brewery – facebook