Green Man Brewery's Wayfarer IPA Debuts This June
(Asheville,NC) – Green Man Brewery's Wayfarer IPA, is now available in Asheville and will be available by mid-June on draft and in bottles throughout North Carolina, South Carolina, and parts of Tennessee. Green Man's version of a White IPA is brewed with 30 percent wheat and 70 percent pilsner malt for a light, crisp, and easy drinking brew perfect for outdoor summer activities.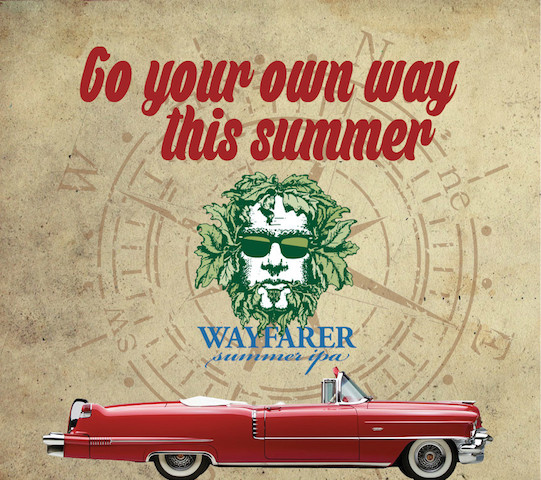 "We chose to dry hop Wayfarer primarily with Citra hops as well as Simcoe and Columbus for a big citrus forward aroma," says Head Brewer John Stuart. "We just lightly filtered it, leaving a bright refreshing color."
Stuart wanted to create a unique take on a sessionable IPA, hence combining a delicate malt bill with loads of flavorful aroma hops. It is mild in bitterness with an IBU of 45 and an ABV at 5.5%, rendering an approachable brew to all kinds of beer lovers.
Wayfarer is one of Green Man's rotating offerings and joins a lineup of three other rotating beers: Leaf Blower Amber Ale, Forester Stout, and Rambler Pale Ale.
For regular updates on the release of new beers and other upcoming news, please visit greenmanbrewery.com.
About Green Man Brewery: The legendary Green Man has existed for centuries but it's no myth that he's been brewing great beer in Asheville since 1997. As Asheville's second oldest and second largest brewery, Green Man has been producing some of the beer scene's most iconic ales for 18 years. Our offerings are consistently recognized for quality as well as loyalty to traditional English styles. Additionally, our brewers strive to bring innovative and exciting new flavors to beer loving folks.