Grand Teton Brewing Wins Four Medals At The North American Beer Awards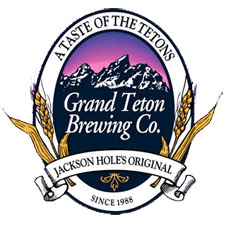 Victor, ID – Grand Teton Brewing Company, known for their exceptional microbrews, has won four more medals at the North American Beer Awards (NABA). Au Naturale Organic Blonde Ale won gold in the Munich Helles category.
This is the third medal in four years; Au Naturale previously won gold and silver in the Dortmunder category in 2007 and 2008, respectively. From the renowned Cellar Reserve program, Howling Wolf Weizenbock won a bronze medal in the Weizen Beer category.
Grand Teton Brewing's original brew, Teton Ale, walked away with two silver medals in the California Common and the Amber Lager categories. This is the second year in a row Teton Ale has won two medals, receiving gold medals in 2009 in the same categories. Teton Ale is a full-bodied, amber beer with rich copper color from Crystal and Munich malts. Cascade, Chinook and Willamette hops are used to achieve the unique, fresh flavor and robust finish that is long and complex on the palate. These awards demonstrate the quality and determination of the brewers and the brewery as a whole.
Grand Teton Brewing Company was founded in 1988 as the first modern "micro" brewery in the state of Wyoming. Today, Grand Teton Brewing Company is in the top 100 craft breweries in North America. Premium microbrews include the 6X gold-medal-winning Bitch Creek ESB, the 2009 Great American Beer Festival Gold Medal Winner (American Pale Ale) Sweetgrass IPA and the favorites of the Yellowstone and Grand Teton National Parks, Old Faithful Ale (pale golden), Au Naturale (organic blonde ale) and Teton Ale (amber). From their production facility in Victor, Idaho, Grand Teton Brewing Company beers are hand-crafted from only the finest ingredients, including locally-grown grains and pure Teton mountain spring water. GTBC is a green company utilizing environmentally conscious and sustainable practices whenever possible. GTBC is also the inventor of the modern glass growler, estimated saving over one billion bottles and cans from entering the ecosystem. Discriminating beer drinkers can find their favorite GTBC brews on tap and in bottles throughout Arizona, California, Colorado, Idaho, Kansas, Massachusetts, Minnesota, Missouri, Montana, Nevada, New York, South Dakota, Washington, Wisconsin and Wyoming.