Funky Buddha Barrel-Aged Snowed In Release
(OAKLAND PARK, FL) – Funky Buddha fans get ready for the release of the Snowed In, the Imperial barrel-aged version of Last snow! Make sure to show up early for this bottled bottles release and to try it on draft. Cheers!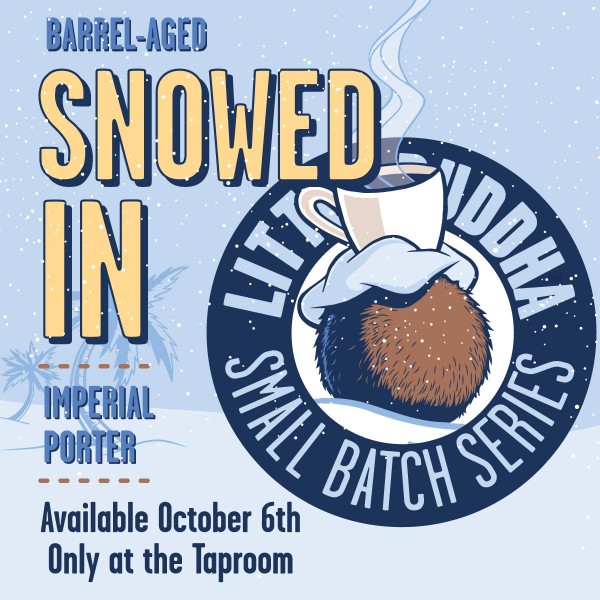 Hunker down and get ready to get Snowed In, Florida! Our barrel-aged, Imperial version of Last Snow is being released at our taproom in 22 oz. bottles on October 6th at 7pm.
This rich, creamy, and aromatic porter is aged in bourbon barrels for over 6 months in order to heighten its rich chocolate, coconut, and fresh-roasted coffee flavors.
Bottles of Snowed In will go on sale only at the taproom starting at 7pm. Bottles will cost $25+tax, limit one per person. Draft will be available beginning at 5pm.