Full Sail Voted "Best In Gorge"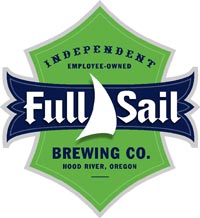 Gorge Visitors Vote Full Sail Brewing "Best in the Gorge"
Hood River, Or – In 2010, the Gorge Guide®, the official visitor guide of the Columbia River Gorge, asked visitors to vote for their favorite Gorge activities and places online at BestoftheGorge.com. The results are in and Full Sail is the proud recipient of two Bests of the Gorge awards. The Full Sail Tasting Room and Pub was voted the "Best Brewpub" and their Brewery Tours were voted "Best Tour."
"With so many things to see and do in the Gorge; we are thrilled that visitors chose our Pub and our brewery tours as two of their favorite experiences. Thanks to all the folks that voted for us! If you haven't visited the Columbia River Gorge yet, please come and visit, there are so many reasons to come to this scenic wonder that we call home," said Irene Firmat, Full Sail Brewing Company's Founder and CEO.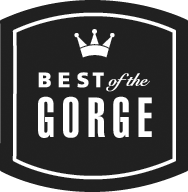 Flanked by the majestic snowcapped peaks of Mt. Hood and Mt. Adams and nestled on the banks of the Columbia River, Hood River is great for enjoying the scenic beauties and amazing recreational playgrounds. It's one of the premiere windsurfing and kite boarding spots in the world. There's also kayaking, white water rafting, hiking, golf, skiing, snowboarding, mountain bike trails, waterfalls, and when you are ready to relax, stroll through and enjoy its art galleries, day spas, shops, dining, fruit orchards, wineries and best of all, breweries. Next time you're in the Gorge, be sure to swing by Full Sail and sample their award winning brews, grab a bite, take a tour and soak up the view.
Have a favorite Gorge experience? Voting for 2011 'Best of the Gorge' is now underway at http://bestofthegorge.com/vote.
About Full Sail Brewing Company:
The independent and employee-owned Full Sail Brewery is perched on a bluff in Hood River, Oregon, overlooking the most epic wind and kite surfing spot in the world. At this very moment 47 specialists in the liquid refreshment arts are crafting barley and hops into your next beer. Among the company's most popular brews are Full Sail Amber, IPA, Pale, LTD, Session and Session Black Premium lager. Founded in 1987, the Full Sail crew has been fermenting godlike nectar for 23 years. Committed to brewing great beer and sustainable practices their award winning brews are now available in 27 states. The Full Sail Tasting Room and Pub is open seven days a week. Swing by for a pint, grab a bite, tour the brewery, or just soak up the view. www.fullsailbrewing.com