Craft Beer News Roundup: Smuttynose, Appalachian, Oskar Blues, Coronado, and More!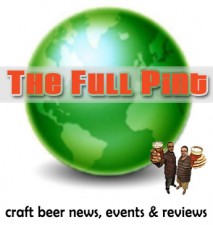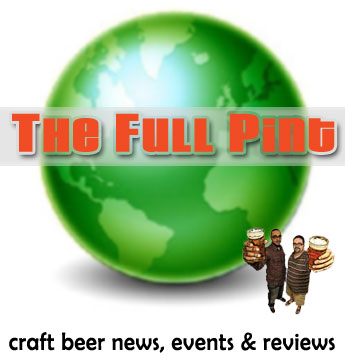 Ain't no mountain high enough…to keep us from bringing you the latest craft beer news from all over the craft beer map.
Read on for beery goodness from Smuttynose, Appalachian Brewing, Oskar Blues, as well as an update from Anchor Coronado, and Upland. Cheers!
Smuttynose Brewing – From the Ministry of Propoganda " We've got a new-to-us filler coming in soon that should help us produce a much more consistent low-oxygen bottled product. Barleywine is out now and Imperial Stout will be out in Mid March. Meanwhile, I'm pleased to say that Portsmouth Brewery sold out of Kate the Great Scratch tickets in about 27 hours, raising $20,000 for our non profit partners; The Center for Wildlife of York, ME and the Southeast Land Trust of New Hampshire, of Exeter, NH. Entries are coming in for our literary contest and final arrangements are coming together for the day itself. Tod Mott, our head brewer, just returned from De Struise in Belgium where he brewed with Urbain Cottreau. He's got some video clips and notes that we hope to have up soon.
Appalachian Brewing – Thursday, February 10 at 5PM, Appalachian will release their new beer Kahuna Coconut Porter. " Based on the winning Homebrew Contest entry by John Slotterback and Fred Rogers, this dark, roasty porter is infused with fresh coconut which produces a sweet finish.  The coconut balances the chocolaty notes, producing a taste not unlike German chocolate cake in a glass! This will be brewed in Camp Hill and distributed in limited quantity to Harrisburg and Gettysburg."
Anchor Brewing – As an update from our last Craft Beer News Roundup, here is the scoop on the new beer we mentioned,Brekle's Brown. It's limited edition, made specifically for SF Beer Week 2011 and will be featured in SF and the East bay after the release party. When it runs out, it's gone. It will be keg only and weighs in at 6% abv.
Oskar Blues – As mentioned over at BeerNew.org and touched upon in our interview with Garrett from Maui, Oskar Blues is changing the name of Gordon to G'Knight due to an agreement made with Gordon Bierch. With that said, Oskar Blues will be holding a party to reintroduce the beer as G'Knight in honor of Gordon Knight. " On February 19th, 2011 (3pm to 8pm) at the Tasty Weasel Taproom (1800 Pike Rd, Longmont, CO) we invite you to join us in celebrating Gordon Knight's birthday & a re-launch party for G'Knight Imperial Red.   We'll celebrate with Helicopter Rides, Live Music from "Erik the Viking", Food, Giveaways, Limited Release Beers & G'Knight specials……while doing a bit of fundraising as well. Follow this link for details on the festivities. http://www.oskarblues.com/blog/bona-fide-gknight-birthday-launch-party
Coronado Brewing – Coronado was happy to share that they will be taking a ride on the Stone Distributing truck in the LA markets.  Their Belgian IPA, Hoppy Daze will be available during March, and they are in pursuit of a larger facility as we speak.
Upland Brewing – Hail to the King! The Ard Ri is returning for February. Here is a description of the beer:
Our signature St. Patty's day brew gets its distinct color from roasted barley used in the brewing process, and we've stepped up the malt and hops to make this imperial version of the style. It is slightly sweet with a complex malt character, balanced by a large hop addition to make it perfect for the big beer lovers and hop heads alike.
Find it on draught and in 22oz bottles starting in late February. 9.3% ABV, 77.0 IBUs, 21.5 Starting Gravity