From Saint Arnold – Texans Bus Trip,Tailgating & Trade Jobs for the Newery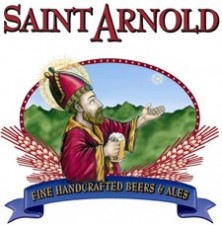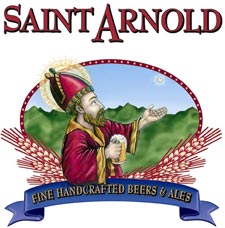 From Saint Arnolds Berwing – Texans Bus Trip, Tailgating & Trade Jobs for the Newery!
Brewing.  Sweating.  Filtering.  Sweating.  Kegging.  Sweating.  Bottling.  Sweating.  Welding.  Sweating.  Enjoying a cold Saint Arnold.  No longer sweating.
This describes our summer!

Here is the synopsis of exciting stuff in this newsletter:
-Jets vs Texans Bus Trip on September 13
-Tailgating at Texans games
-Reasons to follow us on Twitter
-Seeking stainless steel welders for a 4 – 6 week job
-Seeking pipe assembly people for a 4 – 6 week job
And more!
TEXANS VS JETS BUS TRIP ON SUNDAY, SEPTEMBER 13
Our annual bus trip to a Texans game this year is to the home opener against Brett Favre's most recent past team, the New York/Jersey Jets. This trip always sells out so sign up quickly!  Here is the info:
We purchased a block of seats in section 614 (upper level).  We will be having everybody gather at the brewery at 8:45 AM Sunday morning.  The bus will leave at 9:00 AM and take everyone to our tailgating tent in the Reliant Stadium parking lot for some pregame fun.  Then we will go in and hopefully watch our Texans give a butt kicking to the Jets!  After the game, the bus will return everybody to their cars in our parking lot.  The brewery will not be open upon return.  Here are the details:
Event: Bus trip to Texans vs. New York Jets
Date: Sunday, September 13
Time: Meet at the brewery, arriving before 8:45 AM.  We are not allowed to serve beer at that hour.  Sorry!
Bus leaves: About 9:00 AM
Tailgating in Reliant Stadium Parking Lot: Until we go into the game.
Bus return to brewery: After the game
Price: $75 (includes bus roundtrip and Texans ticket)
For reservations, please call or email Lennie (713-686-9494 or [email protected]). He will need a credit card number, cash or check in order to hold the reservation. Limited space!_
TAILGATING AT TEXANS GAMES
We tailgate prior to all regular season Texans games and the 2nd preseason game (we won't be tailgating at this Saturday's game).  You are invited to join us, but to do so you must be invited and be on our guest list.  To make our very exclusive list, please email Kathy ([email protected]) prior to the Thursday before each game.  You will then be on our list and we will be complying with the NFL's rules.  Also, we do have a limit to the number of guests we are allowed so it is possible that we have to administer this at some point, but hopefully we won't have to resort to it.
TWITTER CRAWL
Need a reason to Twitter?  The next pub crawl will only be announced on Twitter!  Why?  This will probably make the crawl a little smaller and some of the establishments have difficulty handling too large of crowds.   You can follow us on Twitter at: www.twitter.com/saintarnold
SEEKING STAINLESS STEEL WELDERS
We are seeking stainless steel welders who can do sanitary welds for our new brewhouse.  Wolfgang (from our German brewhouse manufacturer) and Justin have been busy putting all the piping together but there are more welds than they can do by themselves, given that we want to make beer there this year!  We will pay $45 per hour.  This is probably a 4 to 6 week project.  Must have your own stainless welding equipment.  Please email or fax your information to Kathy ([email protected] or fax to 713-686-9474).  Please include references.
SEEKING PIPE ASSEMBLY/PLUMBING PEOPLE
Yes, more work at the new brewery.  We are going to be putting together our chilled water system (the piping for cooling the tanks and such).  It is a special pre-insulated pipe which goes together very similarly to PVC.  Will include putting up hangers from the ceiling to support the piping.  We will pay $25 per hour.  This is also probably a 4 to 6 week project.  Contact Kathy here (same info as above.)
MORE FUN SAINT ARNOLD EVENTS:
Saint Arnold Ale Dinner at Noe Restaurant in The Omni
Saturday, Sept 19
http://www.omnihotels.com/FindAHotel/Houston/Dining.aspx
Menu link in the middle of the page.
Call Desiree Tapping for reservations and details: 713-624-4828
Go Local at Brazos Bookstore
Sunday, August 23 @ 4:00
Local food, local books, local farmers, and local beer.
http://brazos.booksense.com/NASApp/store/IndexJsp?s=storeevents&eventId=425366
As always, thanks for your continued support!  We are getting closer to occupying our newery.  You can check out the pics of it on our website.  And Divine Reserve No. 8 will be released September 10.
Cheers!
The Brew Crew
Ann, Bobby, Brett, Brock, Chris, Daniel, David, Donny, Felix, Frank, James, Justin, Kathy, Kendra, Lennie, Mark, Mary, Michael, Nicholas, Nicklaus, Pedro, Phil, Sam and Vince