Fort Collins Brewery Looking Ahead to an Exceptional 2009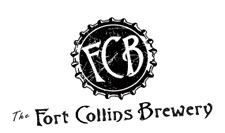 The Fort Collins Brewery Closes Out a Banner Year and Looks Ahead to an Exceptional 2009
With plans for a new brewing facility, restaurant, a new line of special release brews and expanded distribution, 2009 is sure to be a remarkable and record setting year for the Fort Collins Brewery. This five year old production facility exceeded everyone's expectations when they closed out 2008 with a grand total of 40% growth over 2007 sales and an extensive distribution network that grew to span 22 states and 27 distributors over the past year. Early 2009 will bring FCB to both Florida and Georgia with the capacity to further expand distribution.
Double Chocolate Stout is scheduled to be released once again in limited quantities and will be available through the end of February. This decadent brew is ideal for pairing with fine dark chocolates, berries, almond whipped cream and delicate pastries making it the perfect Valentine's Day libation.
A revamped line of special release beers kicks off in March with the introduction of a very limited quantity of a reserve batch of FCB's GABF award winning Dopple Bock. This Bock was aged in FCB's cellar for nine months and finished off for an additional six weeks in oak whiskey barrels. Senior Brewer John Swanson expresses the sentiments of the FCB crew, "We are really excited to take our most revered beer to the next level by treating it to some time in whiskey barrels from Colorado's own Stranahan's Whiskey. This is going to be a real delicacy." 22 oz bombers of Whiskey Licked Doppel Bock will be available in select markets for a limited time beginning March 1st.
The Brewery's new 30,000 square foot facility is on track to open in September 2009. FCB has recently announced the addition of a 5 Bbl pilot brew system to the project. Visitors to the tasting room will have the opportunity to observe as FCB brewers craft small, unique batches on this system. Limited quantities of these brews will be available in the tasting room and restaurant.