Firestone Walker 805 Ale Comes To Greater Los Angeles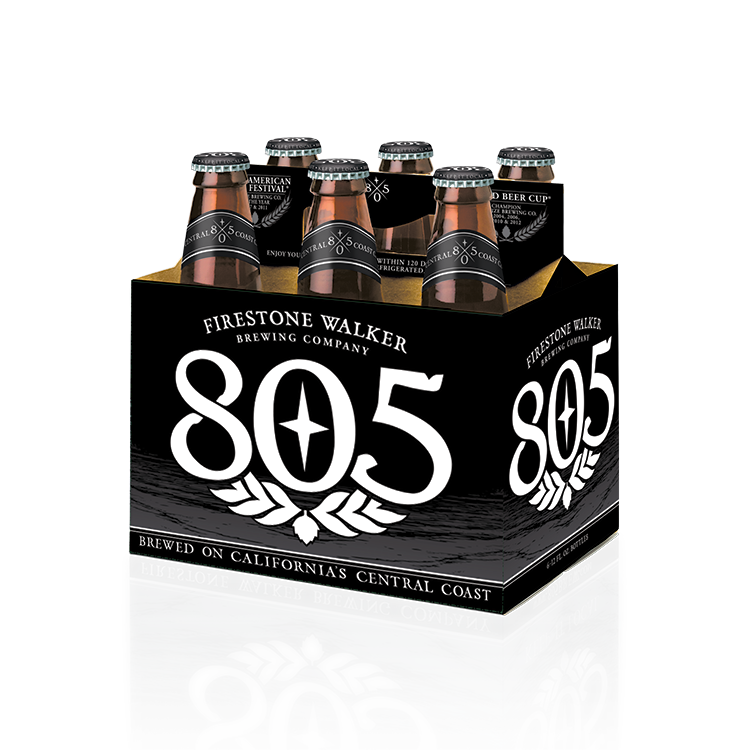 Paso Robles, CA – Answering the call of thirsty Angelenos, Firestone Walker Brewing Company's "805" ale is heading south of its intended border and coming to greater Los Angeles.
805 was originally made as an ode to the brewery's home region of the Central Coast, spanning Ventura, Santa Barbara and San Luis Obispo counties.
Soon, however, word spread of the beer being bootlegged back to neighboring regions, with much of the contraband heading to Los Angeles. With demand paving the way, Firestone Walker decided to send some exploratory kegs further down Highway 101.
This limited draft availability in Los Angeles over the past several months only created more demand, so now Firestone Walker is responding by releasing 805 in bottles and expanded draft across greater Los Angeles starting this month.
"805 has become a cultural phenomenon from the Central Coast through Southern California," said co-owner David Walker. "It's something we didn't anticipate, and in many ways it's out of our hands."
805 is a distinctive blonde ale—richly flavored, yet easygoing and refreshing. The beer's style has struck a chord with the work-hard, play-hard ethos of coastal California.
"A diverse range of people seem to find this beer relevant to their lives and lifestyles," said co-owner Adam Firestone. "The irony is that 805 started as a small regional brew, yet it has proven to be a beer without borders."
www.firestonebeer.com – @FirestoneWalker – facebook