Fieldwork Brewing Good Conduct Can Release 11/22
(Berkeley, CA) – All of our Taproom locations will open at 10 am tomorrow Wednesday, November 22nd for the release of Good Conduct, Bourbon Barrel Aged Imperial Brown Ale. Good Conduct received a Silver Medal Winner in the Specialty Beer category at the 2016 Great American Beer Festival . Just the second release ever of this delicious beer! Seventy one total cases were produced and limits will be determined based on turnout at each location. One keg will be on tap at each of our locations for tasters and half pours for as long as it lasts. No growler or Crowler fills of Good Conduct will be available.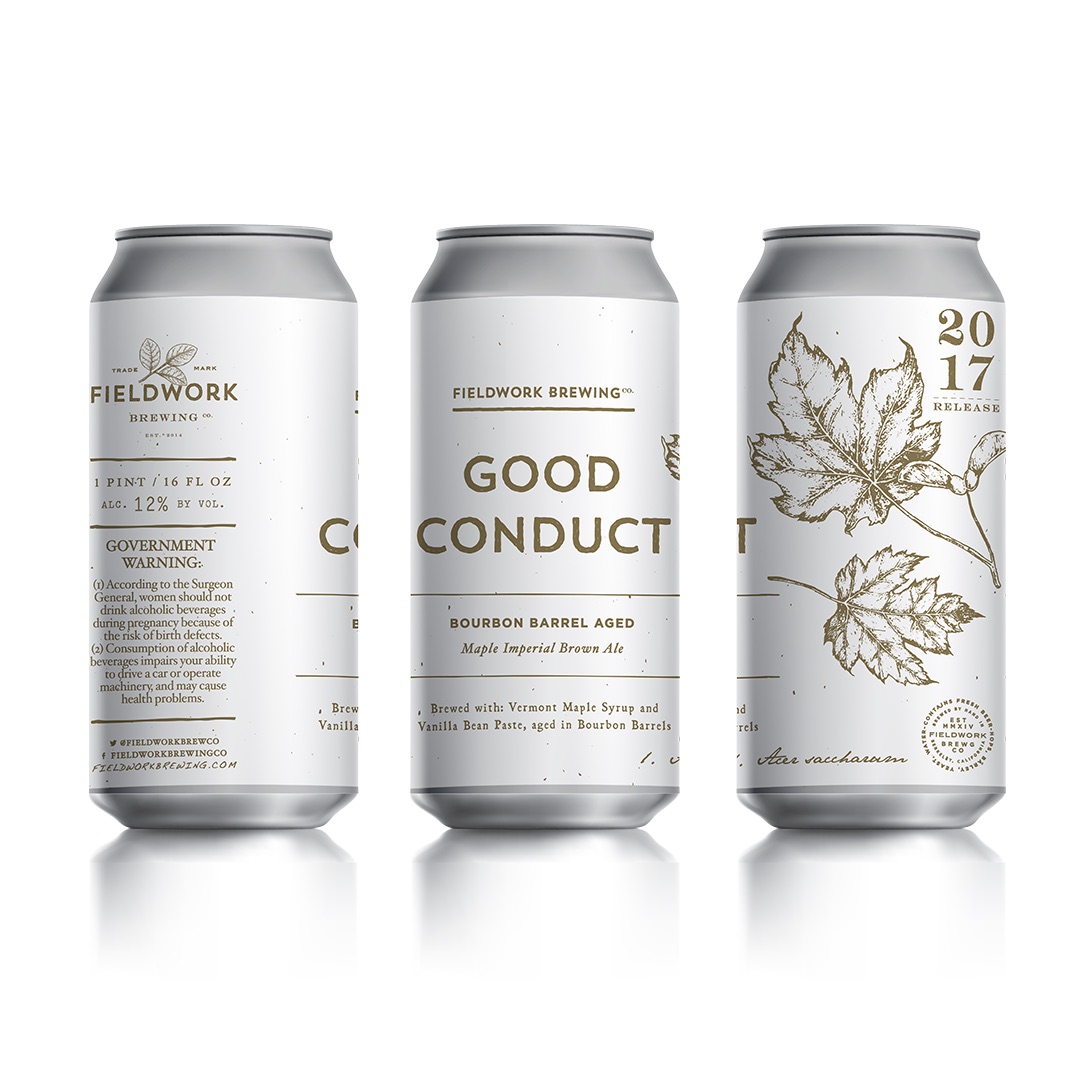 Good Conduct:
"Good Conduct is a kindhearted Imperial Brown Ale that has been subjected to an immense amount of Maple Syrup, many months in Bourbon Barrels, and an imposing level of whimsy. As Good Conduct makes contact with your glass, the battle of maple versus bourbon begins. The two extremely complimentary components duke it out for palate supremacy, with maple taking the nose by storm and bourbon rushing across the taste buds. The two senses come together in barbaric harmony just as the incredibly complex Brown Ale enters the competition. Deep notes of rich cocoa, burnt toffee, and peanut brittle march back and forth across the palate as all of the flavors making up Good Conduct work together to create a beer fit to be shared over the Holiday season."
Also, we will have a fresh batch of PULP available for your holiday growler and Crowler fills. See below for information on our pre-order system where you can order Crowlers online for next day pickup at any of our Taproom locations.