Fiction Beer Company & Denver Museum of Nature and Science Collaborate on KT Pale Ale
(DENVER, CO) – Would you like to drink a beer that took 65 million years to make?  Thanks to a collaboration between Fiction Beer Company and the Denver Museum of Nature and Science we can make that happen.  To commemorate the 20th Anniversary of the Museum's Prehistoric Journey exhibit these two worked together to create KT Pale Ale.  KT is an abbreviation used to represent the time line dividing the Cretaceous Period and the Tertiary Period.  About 65 million years ago a massive asteroid struck Earth's surface causing the extinction of three quarters of the plant and animal species on Earth.  Traces left by the asteroid impact into the layer of soil are now known as the KT Boundary layer.  The creation of the KT Pale Ale includes not only the typical ingredients such as water, malt, hops, and yeast, but also the addition of KT Boundary clay, conifer charcoal, and amber, so truly this beer took 65 million years to make!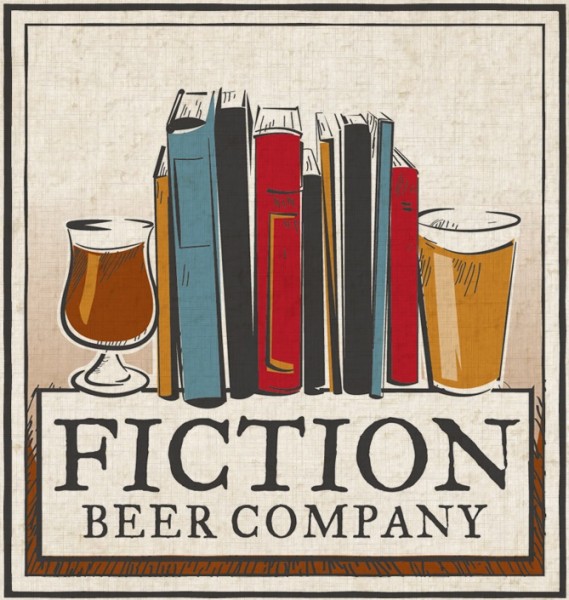 The rich amber color gives way to a lingering soft white head.  The aroma will invoke images of prehistoric tropical rainforests and long forgotten citrus fruits.  The rich malt flavor gives way to a balance of citrus and earth flavors.
KT Pale Ale will be sold in 22oz bombers in limited quantities at the Denver Museum of Nature and Science's celebration event on October 9th.  Bottles will also be available at Fiction Beer Company shortly thereafter.
Fiction Beer Company is a craft brewery in Denver's Park Hill Neighborhood.  Fiction Beer combines their love of craft beer with their favorite books to create original recipes for high quality craft beer.
They brew a variety of beer styles including a focus on experimental styles and ingredients.  Since opening in September of 2014 Fiction Beer has crafted over 30 styles of beer on their 7 barrel system, collaborated with the Denver Public Library, authors, and local donut favorite Glazed and Confuzed.