Evans Brewing Announces Distribution To Colorado
(IRVINE, CA) – Evans Brewing Company (OTC PINK: ALES), a producer of award-winning premium craft beers, today announced an agreement with New Age Beverage, LLC for distribution of its core year-round packaged beers to retailers in Colorado.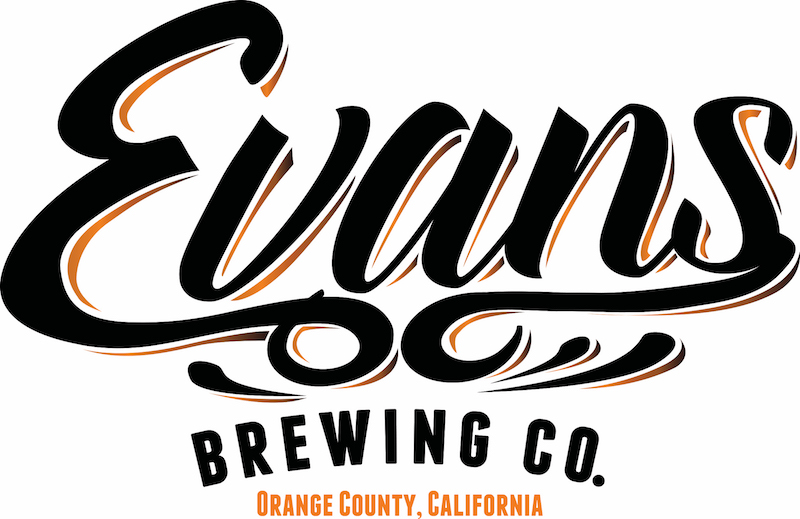 "Colorado is home to one of the best craft beer markets in the country," stated Hans Schmidt, Beer Manager of New Age Beverage. "We are excited to add the award-winning Evans Brewing Company products to our portfolio and offer these unique beers to the sophisticated consumers of Colorado."
Distribution to Colorado, a traditional craft beer mecca and host to the Great America Beer Festival, brings the number of states where the company's ales and lagers are available to seven, joining California, Oregon, Washington, Nevada, Arizona, and New Mexico.
Evans Brewing Company's year-round offerings are Pollen Nation Honey Blonde Ale, The KrHOPen India Pale Ale, Oaklore Brown Ale, and ChocōLatté Chocolate Porter. To see the full range of Evans branded beers, please visit http://www.evansbrewco.com/thebeer#beer.
Expanded product distribution is one element of Evans Brewing Company's ongoing growth strategy. The company launched a comprehensive beer rebranding initiative in mid-2015, including new bottle labels that feature vivid designed, hand drawn artwork and custom die cut labels highlighting the outline shape of California where the beers are produced in Orange County's oldest brewery. Distribution agreements for Evans Brewing's packaged core year-round products covering additional states and regions are expected to be finalized in the near term.
"There has been so much excitement and positive feedback surrounding the launch of our new branding, and we are thrilled to introduce our branded packaged products to the Colorado market," said Jeromy Roush, Vice President of Sales for Evans Brewing Company. "Colorado is a very craft-centric region, and we feel our beers will give Colorado's craft enthusiasts a taste of a unique and historical Southern California brewery."
Shareholders, investors, fans of Evans Brewing's beer, and anyone else who wants to stay informed about the company's progress can sign up to receive our Email Alerts at http://www.evansbrewco.com/investor-email-alerts.
For more information about Evans Brewing Company, please visit our website, www.evansbrewco.com and see a list of our beers at http://www.evansbrewco.com/thebeer#beer.
About the Company
Evans Brewing Company (www.evansbrewco.com) develops and distributes premium craft brands including a superior line of lagers and ales that have been honored with over 20 international awards. Operating the oldest brewery in Orange County, California, Evans Brewing supplies restaurants, retailers and beer drinkers across several states. Future plans for the company include a branded restaurant/taproom — anticipated to open in the second quarter of 2016, broader product distribution, and potentially an expansion of the beer brands currently under management. For more information, please email us at [email protected] and follow our social channels, Facebook – https://www.facebook.com/EvansBrewCo, Instagram – https://www.instagram.com/evansbrewingco/ and Twitter – @EvansBrewCo.
Forward-Looking Statements
This press release may contain statements, estimates or projections that constitute "forward-looking statements" pursuant to the safe harbor provisions of the U.S. federal securities laws. Generally, the words "believe," "expect," "intend," "estimate," "anticipate," "project," "will" and similar expressions identify forward-looking statements, which generally are not historical in nature. Forward-looking statements are subject to certain risks and uncertainties that could cause actual results to differ materially from EBC's and Bayhawk's historical experience and their present expectations or projections. These risks include, but are not limited to, changes in general economic, business and political conditions, developmental delays or disruptions inherent with new products and technology, and risks of reduction in revenue from the elimination of existing and potential customers due to consolidation in or new laws or regulations affecting the automotive technology industries, and other risks detailed in EBC's filings with the Securities and Exchange Commission (SEC), including the "Risk Factors" sections of our filings, and subsequent SEC filings. You should not place undue reliance on forward-looking statements, which speak only as of the date they are made. EBC expressly disclaims any obligation or intention to publicly update or revise any forward-looking statements.