Elysian Puts Its Gourd Together With Other Brewers In Pumpkin Collaborations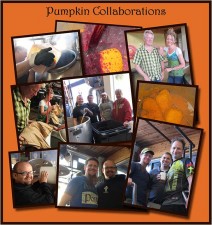 For eight years now, the brewers at Elysian Brewing in Seattle have turned out an amazing array of pumpkin beers to pour at their annual Great Pumpkin Beer Festival. Beginning with Nightowl Pumpkin Ale and continuing with such offerings as the Great Pumpkin Imperial Pumpkin Ale, Dark o' the Moon Pumpkin Stout, Hansel and Gretel Ginger Pumpkin Pilsner on to Mr. Yuck Sour Pumpkin Ale and PK-47 Pumpkin Malt Liquor, Elysian has offered up to a dozen different pumpkin beers each fall to pour alongside a few dozen others invited to the party. This year's fest, held on Oct. 19 & 20 (Tickets available online at Brown Paper Tickets), will approach 60 different choices, all told.
The past couple of years have seen the Elysian crew as pumpkin emissaries to the wider world, with pumpkin road shows held in other cities around the country, including New York, Philadelphia, Denver and Portland. In addition, head brewer Dick Cantwell and his team have brewed collaborations with other well-known brewers who didn't even know they had a pumpkin beer in them, such as last year's teaming-up with Stone and the Bruery. The beer, called La Citrouille Celeste de Citricado, used 900 pounds of roasted and mashed pumpkin, 300 pounds of yams, lemon verbena and roasted fenugreek seed. It was brewed at the Stone Brewing facility in Escondido, California. Another collaborative favorite from 2011 was Kick, part of New Belgium Brewing's Lips of Faith series, a blend of cranberry, pumpkin and pale sour beer from one of New Belgium's celebrated wooden aging tanks. Both beers will available at this year's fest.
This year the collaboration came in threes, first with Jamie Floyd of Eugene's Ninkasi Brewing blowing into town to produce Hopsquash, a pumpkin IPA generously hopped with Sorachi Ace, a distinctive Japanese variety. Next up was a trio in from Beau's All Natural Brewing Co. in Vankleek Hill, Ontario. Together with Dick and Steve Luke at Elysian Fields they brewed Oiseau de Nuit, a pumpkin gruit brewed without hops but with bog myrtle, yarrow and roasted cumin seed. Last but not least, Tomme Arthur from Lost Abbey/Port Brewing brought his expertise to bear on Avant Gourde, a pumpkin bier de garde. Rumor has it that there will be more before the dust all settles and pumpkin fest gets underway at Elysian's Airport Way brewery.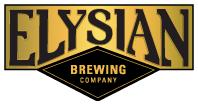 -Dick Cantwell
ABOUT ELYSIAN
Elysian Brewing Company operates three neighborhood brewpubs and a production brewery in Seattle, WA. Known for variety, Elysian has brewed more than 200 different beers since opening its doors in 1996.
www.elysianbrewing.com – @elysianbrewing – facebook