Dogfish Head Festina Peche Is Back
(Milton,DE) – And just like that, it's summer! With the return of our session sour, Festina Peche, we're ready for the sweaty months.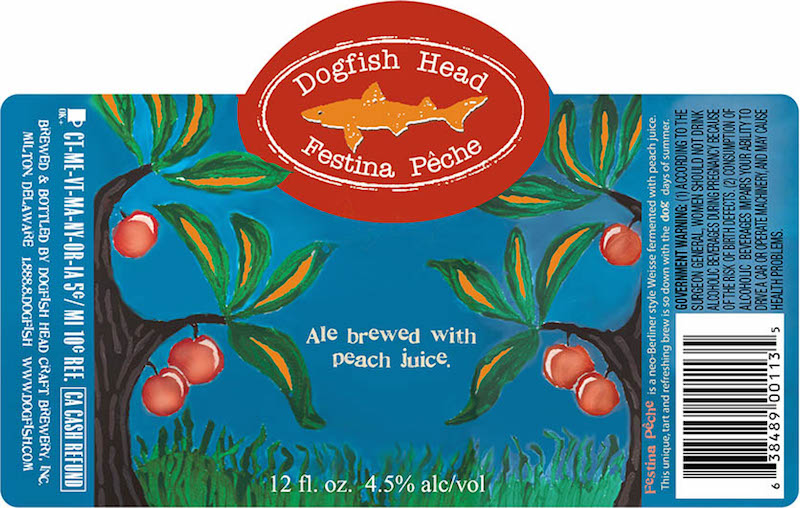 Festina is delicately hopped with a peachy complexity woven into both the aroma and flavor of the beer. It pairs perfectly with grilled fish, salads and long walks on the beach.
This summer seasonal and refreshing neo-Berliner Weisse is available in cases of 24 (12 oz.) bottles with 4-packs inside, and on draft.
Here's the full skinny on the Festina Peche release …
-We started shipping the beer 5/18.  We ship to wholesalers first, so it may take between 2-4 weeks before you see it at your favorite spot. Use our Fish Finder to help you track some down.
-Approved in— AZ, CA, CO, CT, DC, DE, FL, GA, IL, IN, KY, MA, MD, ME, MI, NH, NJ, NC, NV, NY, OH, OR, PA, RI, SC, TN, TX, VA, VT, WA, WI
That should do it … cheers to summer!