Dock Street Celebrates 6 Years in Firehouse With Firehouse Saison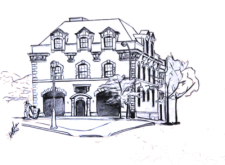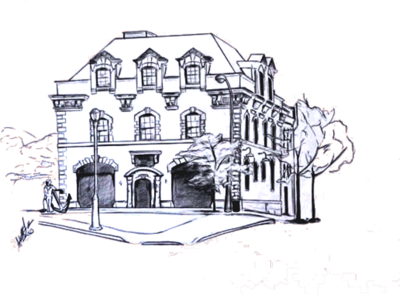 (Philadelphia, PA) – On Thursday August 22nd, 2013 join us in celebration of our 6th Anniversary in the big old firehouse on 50th & Baltimore in West Philly. In honor of our birthday, we are premiering the very special Trappist IPA and re-releasing Firehouse Saison.
Dock Street Brewery is celebrating 6 years in our beautiful brewpub in the firehouse and over 25 years in the craft brewing industry. It's a very special occasion and we want to share the mirth with our Dock Street Bohemians. We are offering drafts at half price from 4-6pm. The first 25 guests will receive a souvenir gold logo tulip glass. We'll also be putting a few special beers on tap for the first time ever or in a long while.
Trappist IPA was brewed in collaboration with past Dock Street Brewer Scott Morrison, George Hummel of Homesweet homebrew and Tom Peters of Monk's Café. The beer they created is inspired by Orval. Brewed with saccharomyces and brettanomyces for a moderate sour character. Citrus, grassy notes from Sonnet and East Kent Goldings hops. This collaboration is a rare thing, obviously the beer is limited.
Firehouse Saison is a favorite recipe of DS Head Brewer Justin Low. This saison is brewed with a small percentage of smoked malts. The flavor delivers a low-key chewy flavor of smokiness balanced by the fruity saison yeast.
Join us in the celebration of 6 years of making award winning beer and pizza in West Philly.  Special beers on tap, half priced drafts, souvenir glass! See you Thursday Aug 22.
Go West of Center. Cheers!