Denver Rare Beer Tasting Tickets on Sale Father's Day
(DENVER, CO) – The 11th annual Denver Rare Beer Tasting will feature more than 60 of America's leading craft breweries. The Oct. 4th event raises funds for the Pints for Prostates campaign.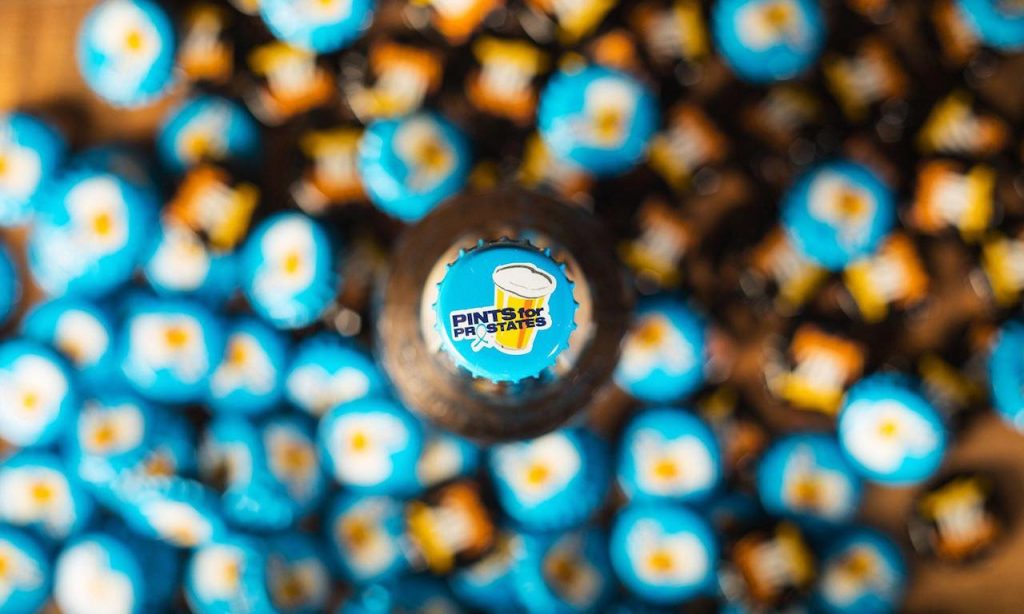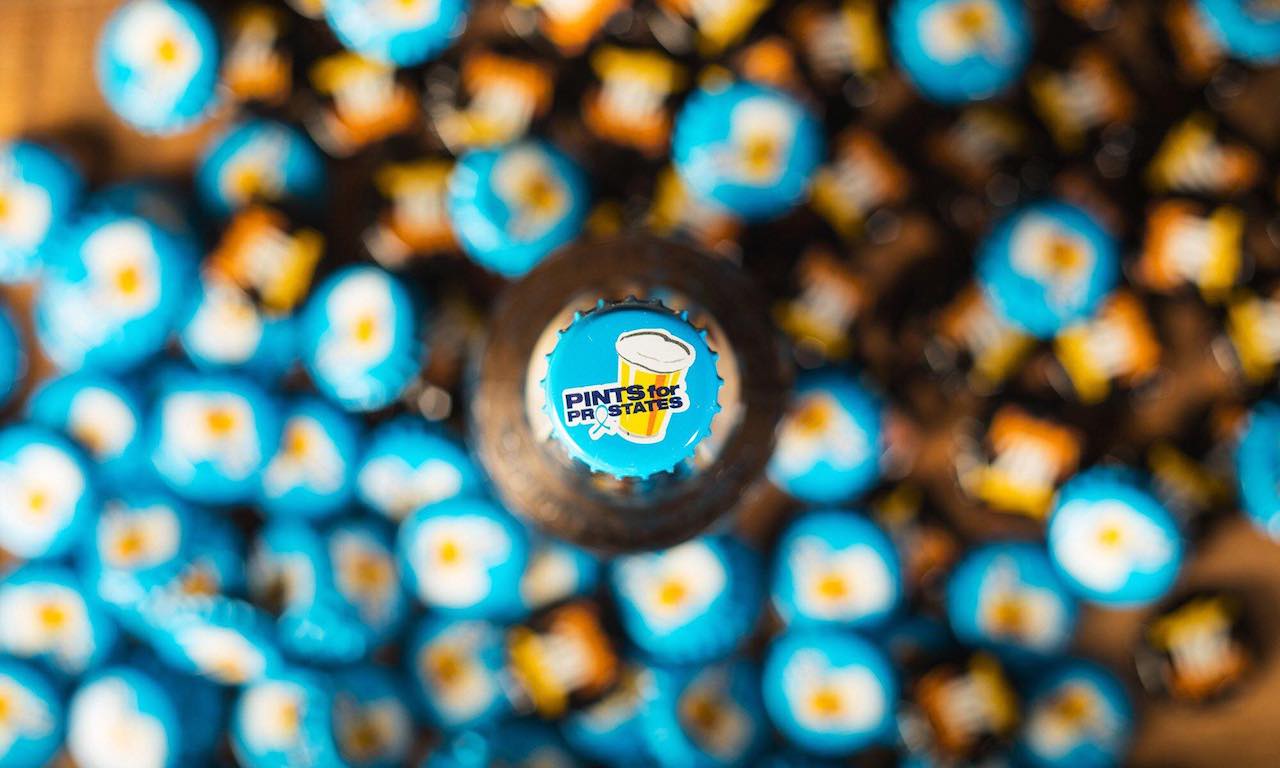 The prostate cancer awareness event takes place in Colorado during the same weekend as the Great American Beer Festival. The Denver Rare Beer Tasting 11 features the chance to sample rare, exotic and vintage beers from dozens of leading craft breweries and the opportunity to meet the men and women who made them.
"The Denver Rare Beer Tasting has become a tradition for both craft brewers and beer fans. We're proud of this annual celebration of beer passion and what it helps to fund," said Rick Lyke, founder of Pints for Prostates. "Many of the highest regarded American craft breweries will be serving a collection of the most unique beers on the planet. And it's all for a great cause — reaching men through the universal language of beer to fight prostate cancer."
The brewery list for the event is nearly complete. Committing to attend the Denver Rare Beer Tasting 11 so far are these breweries:
·       Alamo Beer, San Antonio, Texas*
·       Alaskan Brewing, Juneau, Alaska
·       The Ale Apothecary, Bend, Ore.*
·       Amalgam Brewing, Denver, Colo.
·       Atom Brewing, Erie, Colo.
·       Avery Brewing, Boulder, Colo.
·       Bell's Brewery, Comstock, Mich.
·       Big Sky Brewing, Missoula, Mont.
·       Blind Faith Brewing, Littleton, Colo.*
·       Bottle Logic Brewing, Anaheim, Calif.*
·       Boulevard Brewing, Kansas City, Mo.
·       BrewDog USA, Columbus, Ohio*
·       The Brooklyn Brewery, Brooklyn, N.Y.
·       Burns Family Artisan Ales, Denver, Colo.*
·       Cape May Brewery, Cape May, N.J.*
·       Cascade Brewing, Portland, Ore.
·       Central Waters Brewing, Amherst, Wisc.
·       Cerebral Brewing, Denver, Colo.
·       Cigar City Brewing, Tampa, Fla.
·       Cloudburst Brewing, Seattle, Wash.*
·       Coronado Brewing, Coronado, Calif.
·       Crane Brewing, Raytown, Mo.*
·       Departed Soles Brewing, Jersey City, N.J.
·       Deschutes Brewery, Bend, Ore.
·       Drekker Brewing, Fargo, N.D.*
·       Ecliptic Brewing, Portland, Ore.
·       Firestone Walker Brewing, Paso Robles, Calif.
·       Forager Brewing, Rochester, Minn.
·       Fremont Brewing, Seattle, Wash.
·       Funky Buddha Brewing, Oakland, Fla.
·       Great Divide Brewing, Denver, Colo.
·       Hair of the Dog Brewing, Portland, Ore.*
·       Hunters Point Brewery, San Francisco, Calif.*
·       Jessup Farm Barrel House, Fort Collins, Colo.*
·       Kane Brewing, Ocean, N.J.
·       La Cumbre Brewing, Albuquerque, N.M.*
·       The Lost Abbey, San Marcos, Calif.
·       Moksa Brewing, Rocklin, Calif.
·       Monkish Brewing, Torrance, Calif.*
·       New Belgium Brewing, Fort Collins, Colo.
·       New Realm Brewing, Atlanta, Ga.
·       NoDa Brewing, Charlotte, N.C.
·       Odyssey Beerwerks, Arvada, Colo.
·       Prison City Pub & Brewery, Auburn, N.Y.
·       The Rare Barrel, Berkeley, Calif.
·       River North Brewery, Denver, Colo.
·       Rogue Ales, Newport, Ore.
·       Samuel Adams Brewery, Boston, Mass.
·       Scratch Brewing, Ava, Ill.
·       Side Project Cellar, Maplewood, Mo.
·       Sierra Nevada Brewing, Chico, Calif.
·       Societe Brewing, San Diego, Calif.*
·       Speciation Artisan Ales, Comstock Park, Mich.*
·       Stone Brewing, Escondido, Calif.
·       Sun King Brewing, Indianapolis, Ind.
·       Surly Brewing, Minneapolis, Minn.
·       3 Floyds Brewing, Munster, Ind.
·       Uinta Brewing, Salt Lake City, Utah
·       Vonseitz Theoreticales, Smithville, Tenn.*
·       WeldWorks Brewing, Greeley, Colo.
·       Westbound & Down Brewing, Idaho Springs, Colo.*
·       Wiley Roots Brewing, Greeley, Colo.
·       Yazoo Brewery, Nashville, Tenn.
·       Zillicoah Beer, Woodfin, N.C.*
(* First Denver Rare Beer Tasting appearance.)
Breweries bring some of their rarest brews to the annual tasting.  The beer list for the Denver Rare Beer Tasting 11 will be released prior to the event.
In addition to the beer and silent auction donations made by participating breweries, Craft Beer and Brewing is the media sponsor for the Denver Rare Beer Tasting 10 and logistical support is being provided by MicroStar.  Additional sponsorship packages are available for companies that wish to take part in this boutique tasting.
Tickets for the event go on sale Father's Day, June 16th at 10 a.m. (MT) via Universe.com. There are some changes to the event format this year. There will be a single class of ticket for the tasting and the total number of tickets being sold is being reduced by 24 percent. Tickets will be $200, including all ticket service and credit card fees. The event will run from 12-4 p.m.  Each attendee receives beer samples, buffet lunch, collectible tasting glass, t-shirt, program and pen. Included in the ticket price guests will have the chance to meet the men and women who brewed the rare beers being served, be entered in a drawing to win an amazing beer trip, bid in an exciting silent auction that includes a variety of unique beer experiences and collectibles, and participate in the Brewers Health Initiative, a free men's health screening.
"We launched this event in 2009 with the idea that the Denver Rare Beer Tasting would be a special experience for beer fans and brewers. Tickets have completely sold out each year and our annual guest surveys tell us people love the event," said Lyke. "We've sold the same number of tickets for the event each of the last five years, but as the craft beer scene has evolved, we've seen changes in what beer fans want and how they approach events like ours. We felt it important to make some changes that would maintain the reputation of the Denver Rare Beer Tasting as one of the best craft beer events in the U.S."
This year there will be a single admission format with a four hour session for all ticket buyers. The number of available tickets have been reduced by 200, with just 650 tickets available to the public. Additionally, a third floor of breweries is being added. Each of these moves are designed to create less crowding and more space for people to relax while sampling the beers. A hallmark of the Denver Rare Beer Tasting is the fact beer fans get to taste a collection of beers that few people have the opportunity to enjoy, while rubbing elbows with some of the world's most talented brewers. While fewer tickets will be available, for those lucky enough to attend these changes will mean a more enjoyable experience.
The first 10 Denver Rare Beer Tastings sold out several weeks in advance. The event will be held this year on three floors of the McNichols Civic Center Building at 144 W. Colfax Ave.
Pints for Prostates is a 501(c)3 non-profit charity and all net proceeds from Denver Rare Beer Tasting go towards the group's awareness mission and help to fund the education and support programs of the Us TOO International Prostate Cancer Education and Support Network, and free prostates cancer screening programs provided by the Prostate Conditions Education Council.
About Pints for Prostates
Pints for Prostates reaches men through the universal language of beer to encourage them to take charge of their health. The group was founded by prostate cancer survivor and beer writer Rick Lyke in 2008. The grassroots effort raises awareness among men about the importance of regular men's health screenings by making appearances at beer festivals, social networking and pro bono advertising. According to the National Cancer Institute, approximately 165,000 new prostate cancer cases were diagnosed in 2018 in the U.S. More information is available at www.pintsforprostates.org. Pints for Prostates also has a presence on Facebook, Twitter and Instagram (@pints4prostates).