Craft Brewers Tout Nearly $1B Total Output in Asheville, NC Area
(ASHEVILLE, N.C.) — The Economic Development Coalition for Asheville-Buncombe County has released a contribution analysis of the brewery industry in the four-county Asheville Metropolitan Statistical Area (Buncombe, Haywood, Henderson, and Madison counties).  Sponsored by McGuire, Wood, & Bissette Law Firm, the study showed breweries and a small cluster of related industries created or supported over 2,500 jobs in the Asheville region in 2016.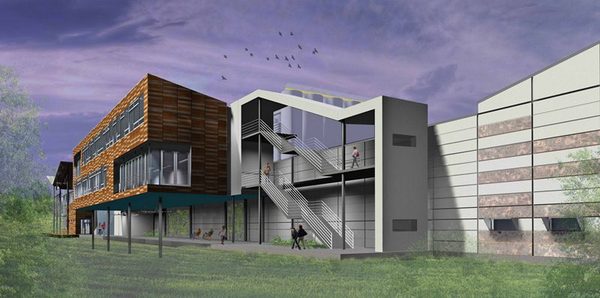 Contribution analysis can be used to help show what an existing industry contributes to the local economy.  The study was produced to add quantifiable economic insight on the industry as employment growth has been considerable: 754% from 2011 to 2016 and still adding jobs.  "This was the fastest growth among manufacturing industries in the MSA in the time period," noted Heidi Reiber, Director of Research for the EDC who conducted the analysis adding, "the study showed approximately 2,571 workers were created or supported in the Asheville MSA.  These workers were paid approximately $111M in labor income as part of companies' $365 million contribution to Gross Regional Product in 2016."  Total overall output in the study was estimated at $934 million.  A future study of winery and distillery employment, as well as related impacts of the craft beverage industry on the region's tourism and hospitality industry could measure far greater impact still.
"We are aware there are more than 35 businesses engaged in brewing in the Asheville region," stated Rebecca Crandall, Attorney, with McGuire, Wood, & Bissette Law Firm. "The study highlights the considerable talent that has grown the national reputation of the region, and quantifies the important catalytic impact on related professional services and supply chain growth."
Exemplary of this growth, San-Diego headquartered White Labs celebrated the grand opening of new facilities in Asheville earlier this year.  At full buildout, the world leader in yeast production and fermentation sciences for the brewing and winemaking industries will employ over 65 professionals in Asheville's growing life sciences sector.  The company also provides analytical services and product related training for industry professionals with plans to open a tasting room and expanded educational facilities in fall of 2017.
"We are pleased to add this data to support what we know about the outstanding brewers in our region," said Janice Brumit, Board Chair of the EDC.  "Craft Brewing remains an engine for economic growth and regional innovation. These jobs represent opportunity and significant new career paths for residents of the Asheville region and Buncombe County."
Infographic summary of the contribution estimates: 
http://www.ashevillechamber.org/node/15576/
The Economic Development Coalition (EDC) for Asheville-Buncombe County is a public-private partnership committed to: creating and retaining high quality jobs, community leadership, and being a resource for better business decisions.  The EDC accomplishes this mission through its four core services: business retention and expansion, small business and entrepreneurship, research, and marketing and recruitment.  The EDC is funded by Buncombe County, the City of Asheville, the Asheville Area Chamber of Commerce and over 80 private investors through AVL 5×5. The EDC holds the prestigious distinction of being one of only 50 Accredited Economic Development Organizations in the world by the International Economic Development Council. Visitwww.ashevillechamber.org/economic-development. Learn more about AVL 5×5 atwww.asheville5x5.com.
The Asheville Area Chamber of Commerce is a member organization with over 1,800 member businesses and organizations. Chamber members collaborate with community organizations and coalitions to support the community and each other with the mission of building community through business. The Chamber is home to a 4,000 square foot Visitor Center that welcomes over 208,000 visitors per year.To be active in the Chamber, visit www.ashevillechamber.org.