Craft Beer News Roundup: Telegraph, Victory, Elevation, Triumph and Ballast Point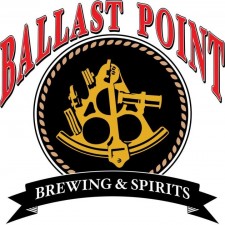 It is time once again for you to read a fabulous set of craft beer news items. In this edition of Craft Beer News Roundup, read about Telegraph Brewing, Victory Brewing, Elevation Beer Company, Triumph Brewing and Ballast Point Brewing. Cheers!
Telegraph Brewing – "Our whiskey barrel collaboration with SF's Healthy Spirits is underway. Two bourbon barrels–one from Four Roses and one from Evan Williams–are now sitting quietly, full of our Rhinoceros Ryewine. And ohhh, we can't wait to bottle this stuff up! Aging time will depend on how the flavors develop in the barrels, so we'll let you know as a release date gets closer…"
Victory Brewing –  "To celebrate the sweet victory of turning 16, Victory Brewing Company has created a chocolate beer. Éclat Cocoa Lager is a beer created in collaboration with West Chester, Pa.-based Éclat Chocolate. The dark lager is brewed using the world's rarest cacao bean, Peruvian Pure Nacional, which offers just a touch of perceived sweetness to the beer.
"Working with Éclat was an obvious choice for us for our birthday beer," said Ron Barchet, CEO and co-Brewmaster of Victory Brewing Company. "Their dedication to the finest ingredients and flavors mirrors our own."
Victory's Éclat Cocoa Lager will be available at select locations in Pa. and NJ for a limited time, on draft only." CLICK HERE FOR TAP HANDLE ART
Elevation Beer Company – We posted the intro press release to Elevation Beer, another new Colorado who is jumping head first into the high end/premium craft market.  Here is a YouTube Video giving you an even more in depth introduction. CLICK HERE FOR VIDEO
Triumph Brewing – (New Hope location) – "We will be releasing a very limited amount of Raspberry Wheat in 750mL bottles, starting Friday, 2.10. Be sure to pick up a last minute Valentine's Day gift for that special someone."
Ballast Point –  "Our favorite blackberry sour beer is back! A very unique brew, our Sour Wench Blackberry Ale has long been one of the beers we get the most requests for. While it lacks the horse-blankety goodness and puckering sourness of a Belgian-inspired Lambic, the crisp tartness of this beer has struck a chord with our friends around San Diego for years. There is something awesome about hoisting a bright pink pint in the air and scoffing at the poor souls not manly enough to admit that they love it. For those of you who understand, grab your growler and come get some. The rest of you, be bold. Stop by either of our brewery locations for a taster or a pint and learn to embrace the pink! Cheers!"