Craft Beer News Roundup: Maui Brewing, Ninkasi, Sudwerks, Lost Coast, Cascade and French Broad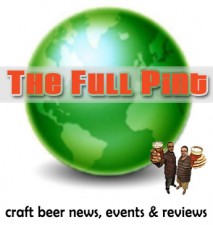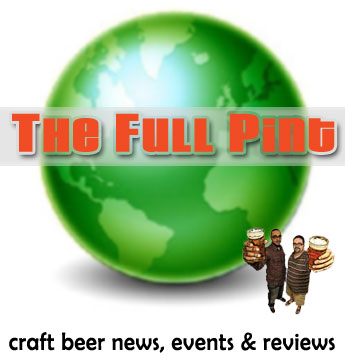 Here's a nice West heavy roundup of craft beer news.  Read on for some worthy items from Maui Brewing, Ninkasi, Sudwerks Brewery, Lost Coast Brewing, Cascade Brewing and French Broad Brewing. Cheers!
Maui Brewing – "We don't have a for sure air date but it's looking like the beginning of Zane's Drinking Made Easy next season is the episode where they will be airing the Maui Brewing Co. episode.  The filmed a few weeks ago at the pub and brewery.  Click here to see a cool  photo of Garrett and Zane.
Ninkasi Brewing – Jamie Floyd has begun a video series on YouTube entitled Tasting with Jamie. Here's the first one, showcasing their seasonal Spring Reign Pretty funny and well done.
Sudwerks Brewery – Sudwerks brewery of Sacramento, CA has expanded to 3 new states. Those include Arizona, Arkansas and Pennsylvania. They have been piggy backing off of Moylan's/Marin's system.
Lost Coast Brewing – You might have noticed Lost Coast Indica is no longer mentioned at www.lostcoast.com. Here's the explanation. " ndica, is not listed on our website. Its seldom discussed at all. Its like LCB's elephant in the room- literally. Here's why: The original Indica IPA label had Ganesh on it, but we got complaints from the Hindu community so we changed it to just be an elephant. There was a divide in the Hindu community. Some felt that Ganesh would be honored and other
didn't. No current plans to change the label. We like our art, and we ares ticking to it. If it means keeping the beer off the website so we don't hurt any feelings, so be it.
Cascade Brewing – "We're stocking up at the Barrel House, and in the last week we've added 50 wine barrels from Lange Estate Winery & Vineyards in Dundee, and 50 Heaven Hill Kentucky Bourbon barrels dating back as far as 1985!  The barrel room is on the verge of uncomfortable, with 400 barrels in inventory.
In the brewery, we're brewing four batches of Bourbonic Plague right now, laying down stock for 2012 and 2013.  We're no longer making beer for just one year; we're now allocating a portion of each batch for succeeding years.  Coming up next week is our 12 Step IPA.  In June, look for Nightfall on draft, a Gingered Honey Rye, plus 2010 Apricot and 2010 Sang Royal in bottles."
Coronado Brewing – "We do have our next seasonal coming out. It is called Saison by the Sea and is a farmhouse ale with many nice spices."
French Broad Brewing – "French Broad is happy to announce the release of SuperHero IPA, the official beer of this year's Fanaticon Festival! Look for it on tap at the Arcade starting this weekend and other spots around town beginning next week!" "SuperHero IPA will also be on tap in the Tasting Room and available in kegs." Click here for the beer's tap art. http://bit.ly/k6oNn8