Craft Beer News Roundup: DarkLord Day '11, Laurelwood, Cricket Hill, Twisted Pine and More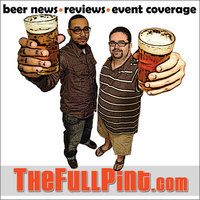 The Full Pint brings you a few pieces of note worthy craft beer news from the likes of 3 Floyds, Laurelwood, Cricket Hill, Twisted Pine and more. Enjoy, TFP
3 Floyds – While we haven't been able to get the OFFICIAL word, we have good word that Dark Lord Day 2011 will be April 30,2011.
Stay tuned to find out if the rumors of a changed facility are true, as well as golden ticket details and more. We also will try and get confirmation that there will be Vanilla Bean Dark Lord as well as Barrel Aged this year. We heard in our travels Vanilla Bean was going to be nixed, but our sources have claimed so far both will be at DLD.
Laurelwood Brewing – They are having a release party this Saturday 1/8/11 from 5-7pm for the release of this years E.lvis S.peciall B.eer.  Party is at Laurelwood Public House and Brewery 5115 NE Sandy Blvd in our Brewers Din.   They hope you all can come out and help them celebrate the Kings birthday and this fantastic beer. They will have Elvis inspired food specials and some swag giveaways.  Oh yea and you don't wanna miss Chad Kennedy in full Elvis drag!
Cricket Hill – Cricket Hill still has some of their 2010 Bourbon Barrel Aged Barleywine for sale as well as their regular 2010 Barleywine. According to their latest emailer, they will be introducing their American Brown Ale to visitors of their brewery this Friday night.
Twisted Pine – This month, the brewery will begin employing members of Imagine!.  Imagine! supports services to people with developmental delays and cognitive disabilities.  They will be assisting with box construction and mixed 12 pack assembly.
Travis Smith (Of Russian River – About two months ago or so, La Jolla Brewhouse was so happy to announce they revamped operations, adding Travis Smith as their brew master.  We will dig deeper into this in the coming days, but basically, it looks like Travis had an even better opportunity presented to him. Here is an excerpt from an email his wife, Lorah Smith sent out: " We are sorry you will not be able to enjoy Travis' awesome craft brews for awhile. However, great brew is in the future!  Travis has joined skills and efforts with another experienced brewer in starting a production brewery with tasting room here in San Diego! If all goes as planned, brewing will begin 2012!  Check out the facebook page to stay connected on all the exciting developments concerning Societe Brewing Company! http://www.facebook.com/pages/Societe-Brewing-Company