Council Brewing Bourbon Barrel Aged Pirate's Breakfast Release Info
(San Diego,CA) – Earlier this month, we gave a sneak peak of our 2016 Bourbon Barrel Aged Pirate's Breakfast at our 2nd Anniversary Celebration. It was one of the most popular beers of the day, along with the Coffee & Vanilla variant. They were the first kegs to kick at that party, and we can't wait for you all to try it!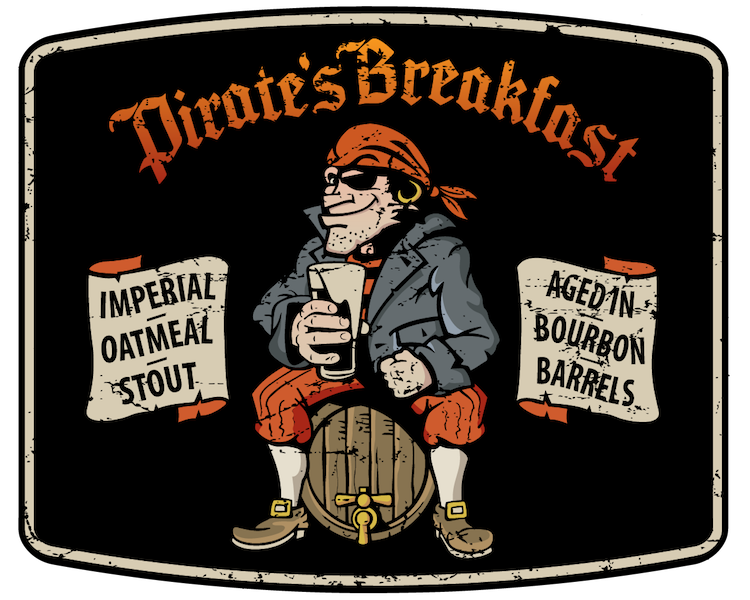 We are thrilled to announce that on Thursday, July 21st, BBA Pirate's Breakfast will be available on draft for you to enjoy in our tasting room from 2pm-10pm and you will have the opportunity to purchase (1) 32oz fill of both the BBA Pirate's Breakfast and/or BBA Pirate's Breakfast with Mostra Cold Brew Coffee & Vanilla (while supplies last).
Tasting Notes: BBA Pirate's Breakfast first catches your eye with a deep dark appearance and a light brown frothy head. You will immediately smell the sweet vanilla bourbon and chocolate coffee roast, followed by some ripe dark fruit notes in the background. This full bodied, silky stout will warm even the blackest of hearts at 10.2% ABV, as you're reminded why we named our Imperial Oatmeal Stout, Pirate's Breakfast. The Heaven Hill Bourbon flavor is ever present, but not overwhelming, allowing the genuine flavors of the dark roasted malts to shine through.
We hope you will stay a while and enjoy a glass of this rich deliciousness with some grub. We will have the S & M: Sausage and Meat food truck on site at 3pm. See you there. Cheers!
Council Brewing is located at 7705 Convoy Ct San Diego, CA