AleSmith Brewing Set To Launch in Nevada
(San Diego, CA)  — Southern California's AleSmith Brewing Company is pleased to announce a partnership with Las Vegas-based Bonanza Beverage Company to facilitate distribution and sale of its critically acclaimed beers throughout Southern Nevada. Within the next month, AleSmith's wide selection of European-inspired ales with West Coast flair will be available in The Silver State, a step made possible by the brewery's recent expansion into a large, state-of-the-art facility capable of producing enough beer to supply territories further removed from its home region.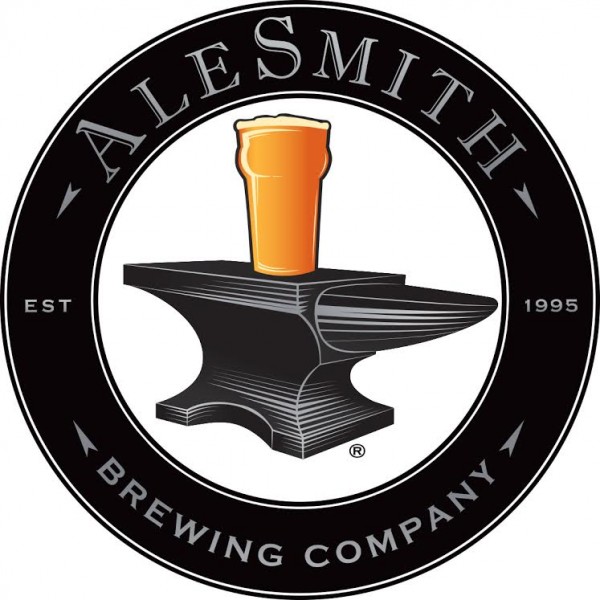 "Gone are the days when ubiquitous adjunct-lagers were all visitors to Las Vegas and other Nevada locales could expect. Craft beer has found its way from the glitz of The Strip to everyday communities throughout The Silver State, and we're proud to add our family of ales to the mix," says AleSmith director of national sales James Valles. "Having expanded to meet demand and be able to produce plenty of beer to ship to Nevada, the only thing left to do was find the perfect partner to uphold our quality standards, and we know we've found just such a teammate in Bonanza Beverage."
"We could not be any happier to bring more of the great craft beers from San Diego into Las Vegas," says Bonanza Beverage craft director, Russell Gardner. "With the award-winning beers of AleSmith added to the Southern Nevada marketplace, we hope to grow and expand craft's reach throughout the state."
Beer-fans can look forward to the arrival of core six-pack offerings such as AleSmith IPA, AleSmith Nut Brown and AleSmith Lil' Devil Belgian-style Pale Ale. Numerous other year-round, specialty and seasonal beers will also make their way to Michigan on a regular basis, beginning with spring-summer release AleSmith Double IPA, the quartet of high-gravity beers comprising the 2016 Vintage Series—including AleSmith Decadence Ale, an imperial California common ale debuting in July in celebration of the company's 21st anniversary—and variations of the world-renowned, coffee-infused AleSmith Speedway Stout. For more information on AleSmith and its line of beers, consult its official website,www.alesmith.com.
ABOUT ALESMITH BREWING COMPANY: Forged in 1995, AleSmith has been recognized by consumers and critics alike as one of the world's foremost craft brewing companies behind accolades that include medals won at prestigious national and international beer competitions as well as being named Small Brewing Company of the Year at the Great American Beer Festival in 2008. AleSmith is on the verge of celebrating its 21st year in business and recently expanded, moving into a 105,500-square-foot, state-of-the-art brewery featuring a new 80-barrel brewing system that will allow the company to increase its production ten-fold. The expansion also included construction of the largest brewery tasting room on the West Coast (25,000 square feet) with an outdoor beer garden, private event space and a first-of-its-kind barrel-aged beer-blending bar called Anvil & Stave. A second-story indoor-outdoor mezzanine and a museum dedicated to San Diego Padres legend Tony Gwynn are also scheduled to debut later this year. AleSmith's line of acclaimed beers, which includes Speedway Stout, IPA, Nut Brown, X Extra Pale Ale, Wee Heavy Scotch-style Ale and Old Numbskull Barley Wine, is distributed in 24 U.S. states and five countries. The company's social media channels include Facebook, Twitter andInstagram (@AleSmithBrewing), and its official website URL is—http://www.alesmith.com.
ABOUT BONANZA BEVERAGE COMPANY: Bonanza Beverage Company is a family-owned and operated business opened in 1957 by William Cosulas to service the, at the time, small Las Vegas area, beginning with flagship brand, Burgermeister. In the early 1960s, Hamm's and Olympia came on-board as some of the biggest beers to hit the West Coast. In 1966, Miller joined the team and Bonanza became the largest Miller distributor west of Texas throughout the 1970s. Bonanza's portfolio grew over the years to include Boston Beer, Deschutes, Lagunitas, Modern Times, Stone and many other beverage brands. Currently run and managed by William's son, Bill Gialketsis, Bonanza continues to pride itself on core standards of performance, respect, integrity, development and excellence. For more information about Bonanza, consult our website—http://www.bonanzabev.com.