Cigar City Brewing Announces Distribution to Scandinavia
(TAMPA, FL) – Cigar City Brewing's rapid growth continues in 2018 with the addition of its first full-time international partnership in nearly eight years. CCB has partnered with Great Brands AB of Stockholm, Sweden, to distribute its portfolio of unique ales and lagers throughout Scandinavia. Kegs and twelve ounce cans of award-winning beers, including world-renowned Jai Alai IPA and Guayabera Citra Pale Ale, will be available in Sweden, Finland and Norway beginning in September.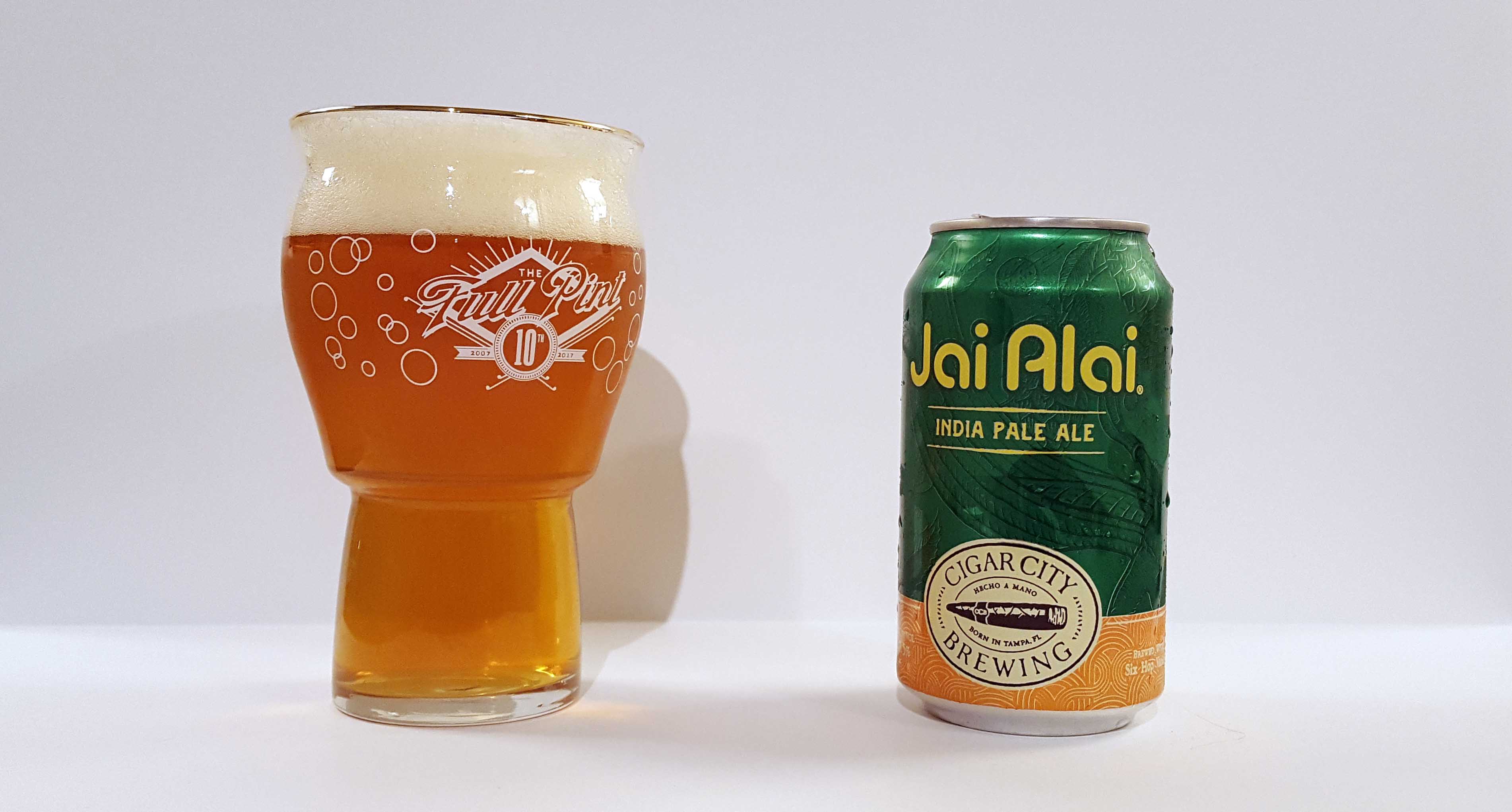 Looking to build on the strong Swedish presence of CANarchy portfolio-mates Oskar Blues Brewery, Cigar City Brewing enters the Swedish market poised for strong and sustained growth following their launch. One of the fastest growing brands in the United States, CCB boasts the best selling craft six-pack can in the US through national IRI reporting in Jai Alai IPA with other year-round and seasonal offerings complementing. National and international awards and accolades have garnered attention for the brewery since their inception in 2009.
"We couldn't be more excited to distribute our beer full time to Sweden and other Scandinavian markets," says CCB's El Lector Neil Callaghan. "We've been lucky enough to brew beer with several Swedish breweries and attend Swedish beer festivals for many years and we know how knowledgeable and discerning the beer market is in that part of the world. To bring Florida flavor to Sweden with the help of Sweden's best importers in Jörgen and his team is a true honor."
Great Brands' Founder and Manager Jörgen Hasselqvist says, "We are obviously delighted to introduce Cigar City Brewing in Sweden and Scandinavia – something we have been working on for quite a while. Cigar City Brewing´s reputation speaks for itself and we know the Swedish beer fans are as excited as we are."
Market launch events will coincide with the 2018 Stockholm Beer and Whiskey Festival taking place 27-29 September & 4-6 October 2018. Cigar City Brewing and CANarchy representatives will be on hand throughout the week to tell the story of CCB throughout Stockholm.
CCB's beer, including award-winning Jai Alai IPA, is available in twenty three states encompassing Florida, Georgia, Alabama, Virginia, Pennsylvania, New York, New Jersey, Tennessee, North Carolina, South Carolina, Colorado, Utah, Texas, Illinois, Minnesota, Michigan, Delaware, California, Massachusetts, Arizona, Maryland, Wisconsin and Kentucky, as well as Puerto Rico. Sweden will represent Cigar City Brewing's first foray into full-time distribution in an international market.
Visit Cigar City Brewing's website [www.cigarcitybrewing.com] for full beer information and to find CCB beer closest to you.
About Cigar City Brewing:
Cigar City Brewing, makers of Jai Alai IPA and Hunahpu's Imperial Stout, was founded in 2009 by Joey Redner with the goal of creating world-class beer that reflected the flavors and history of the Tampa region. This unique approach resonated with local and national markets and the brewery has quickly grown to produce over 90,000 barrels of beer annually. Cigar City Brewing is a key partner in CANarchy, a craft brewing collective that represents the largest canned craft beer supplier in the country.
About CANarchy
Founded in 2015, CANarchy is a disruptive collective of like-minded brewers dedicated to bringing quality and innovative flavors to beer drinkers in the name of independent craft beer. The portfolio of craft breweries, partially funded by Fireman Capital Partners, including Oskar Blues Brewery, Perrin Brewing Company, Cigar City Brewing, Squatters Craft Beer and Wasatch Brewery, is challenging corporate convention to preserve independent craft beer culture. CANarchy is the #1 provider of American craft beer in a can by bringing value to distributors, retailers and beer drinkers. Cigar City Brewing's Jai Alai IPA and Oskar Blues' Dale's Pale Ale are currently the #1 and #2 sold craft can six packs in U.S. Grocery. The CANarchy platform brewed nearly 350,000 bbls in 2017, reaching all 50 U.S. states, Washington, D.C., parts of Canada, Puerto Rico, Sweden, Norway, Finland, Spain, France, the Netherlands, Belgium, Luxembourg, the U.K., Ireland, Australia, New Zealand, Chile, Brazil, and South Korea.