Catching Up With Stone Brewing Co. – Fall 2012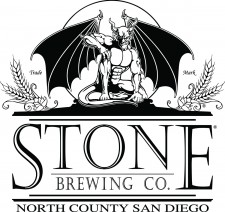 We had an informal chat with Stone CEO/Co-Founder Greg Koch regarding near future products and endeavors.  Items discussed include their flagship lineup, their 500 ml lineup, collaborations, retail business and more. Hope you enjoy. Cheers.
Flagship Beers (My terminology, not Stone's)
Any packaging changes planned for Stone IPA, Stone Pale, Stone Smoked Porter, Arrogant Bastard, Double Bastard, Levitation, Ruination? Whether it be label facelifts or packaging?
"Yes! We are in the very early stages of creating new packaging for our year-round releases but don't have any designs chosen at this point.  In August we began offering 12-ounce four packs of Stone Sublimely Self-Righteous Ale, Stone Ruination IPA and OAKED Arrogant Bastard Ale. "
Any new Smoked Porter variants in the works for bottling?
Nope. We may bottle the Stone Smoked Porter w/ Vanilla Bean or Chipotle Peppers again, but it isn't scheduled.
Collaborations
What collaborations are on deck for the next 4-6 months?
Evil Twin / Stillwater / Stone Perfect Crime Smoked Black Saison will be released Nov. 12.  We'll have one collaboration release in February/March, but it's a secret.  The one thing I will tell you is it's with one brewer instead of our usual two.
The Full Pint received an anonymous tip that the collaboration is with Two Brother's Brewing near Chicago.
500 Ml Series
What's on deck for the Quingenti Millilitre Series and might they make it into distribution?
Crime w/ GK's Peppers aged in Scotch Whisky Barrels
Crime w/ Stone Farms Peppers aged in Scotch Whisky Barrels
Punishment w/ GK's Peppers aged in Scotch Whisky Barrels
Punishment w/ Stone Farms Peppers aged in Scotch Whisky Barrels
And as for distribution, we hope so!
Distribution and Retail Stores
Speaking of distribution, any new markets on the horizon?
We'll add Southern Illinois by the end of October.
Any new Stone Company Stores in the works for California or outside of CA?
No, we do not currently have any stores in the process and we are not currently looking for or considering anything out-of-state.