Carver Brewing Will Be Attending The 2014 Great American Beer Festival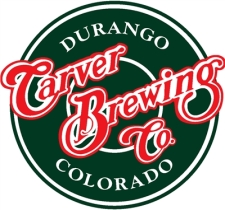 Carver Brewing of Durango,CO is one of over 600 craft breweries attending GABF this year. They will be pouring a few beers as well as entering them in for the medal winning competition. Stay tuned here at the GABF 2014 Headquarters, also known as The Full Pint as we make it rain with Great American Beer Festival info.
Carver Brewing will be entering the following beers for judging as well as pouring at the 2014 Great American Beer Festival:
La Plata Pilsner, Category 32 – Bohemian-Style Pilsner, 5.1% abv.
Munich Dunkel, Category 40 – European-Style Dunkel, 4.4% abv.
Tiny Trike Session IPA, Category 51b – International-Style Pale Ale, 4.7% abv.
Midnight Black IPA, Category 65 – American-Style Black Ale, 6.2% abv.
THE FULL PINT IS YOUR GABF 2014 HEADQUARTERS