The Bruery Announces New Society Fulfillment Warehouse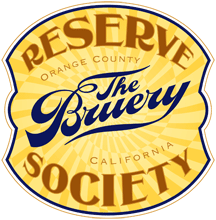 (Placentia,CA) – We're very happy to announce the opening of our brand new Society Fulfillment Warehouse!
On July 1st, we'll be opening up this new warehouse space exclusively for you.  Just steps away from our Tasting Room, in unit 741, this new warehouse will be used specifically and exclusively for your allocation pickups.  There will no longer be a pick-up area within our Tasting Room. This new location will allow for a hassle free interaction with our staff and a quick and easy pickup experience.  Our hours will remain the same, but you'll no longer have to fight the Tasting Room crowd to get your beer.
Please note, our Tasting Room will be completely closed on June 29th for an employee education event and while the Tasting Room will be back open on Monday, June 30th, there will be no allocation pickups that day as we will be transitioning beer and computers to the new space.
To recap:
June 29th and June 30th – No Pickups!
July 1st – Come check out our new space at 741 Dunn Way! (see map below)
Cheers,
The Bruery