Brace Yourself for What Sierra Nevada Is Bringing to GABF!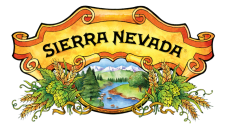 We were not kidding around when we said we would be delivering the inside scoop on this years Great American Beer Festival. From now until October, you can visit The Full Pint often as we unveil what these craft brewers are brining to the big dance. 
Sierra Nevada Brewing of Chico, CA and now Mills River, NC shares with us what they will be sending for pouring at the festival floor, as well as what they are entering into the GABF medal competition. Cheers!
What beers will Sierra Nevada bring to GABF to be poured?
Pale Ale, American Pale Ale 5.0% ABV
Torpedo Extra IPA, American IPA, 7.2% ABV
Estate Homegrown Ale, Fresh or wet hop Ale. 6.8% ABV
Pilsner (New beer), German-style Pilsner, 5.4% ABV
Coffee Stout (new beer), Coffee Beer, 6.2% ABV
Narwhal Imperial Stout, American Imperial Stout, 10.4% ABV
Kellerweis Hefeweizen, South German Style Hefeweizen 4.8% ABV
Ovila Abbey Tripel, Belgian-Style Blonde Ale, 9% ABV
*Barrel-Aged Narwhal Barrel-Aged Strong Stout, Wood and Barrel-aged Strong Beer 12.9% ABV
*Barrel-aged Porter with Vanilla beans and Cocoa Nibs, wood and barrel-aged dark beer 9.1% ABV
What beers will Sierra Nevada enter in the GABF medal competition? 
Estate Homegrown Ale, Category 17, Fresh or wet hop Ale. 6.8% ABV
Pilsner (New beer), Category 31, German-style Pilsner, 5.4% ABV
Narwhal Imperial Stout, Category 86, American Imperial Stout, 10.4% ABV
Kellerweis Hefeweizen, Category 68, South German Style Hefeweizen 4.8% ABV
Barrel-Aged Narwhal, Category 25, Barrel-Aged Strong Stout, Wood and Barrel-aged Strong Beer 12.9% ABV