Boulevard Brewing Introduces Jam Band
(Kansas City, MO) – Boulevard Brewing Company today announced that Jam Band, a new year-round beer, will soon hit taps and shelves throughout the brewery's 39-state territory. The rhythmic grooves of blueberry, raspberry and tart cherry accompany a steady malt base to create an easy-drinking, all-season beer worthy of an encore.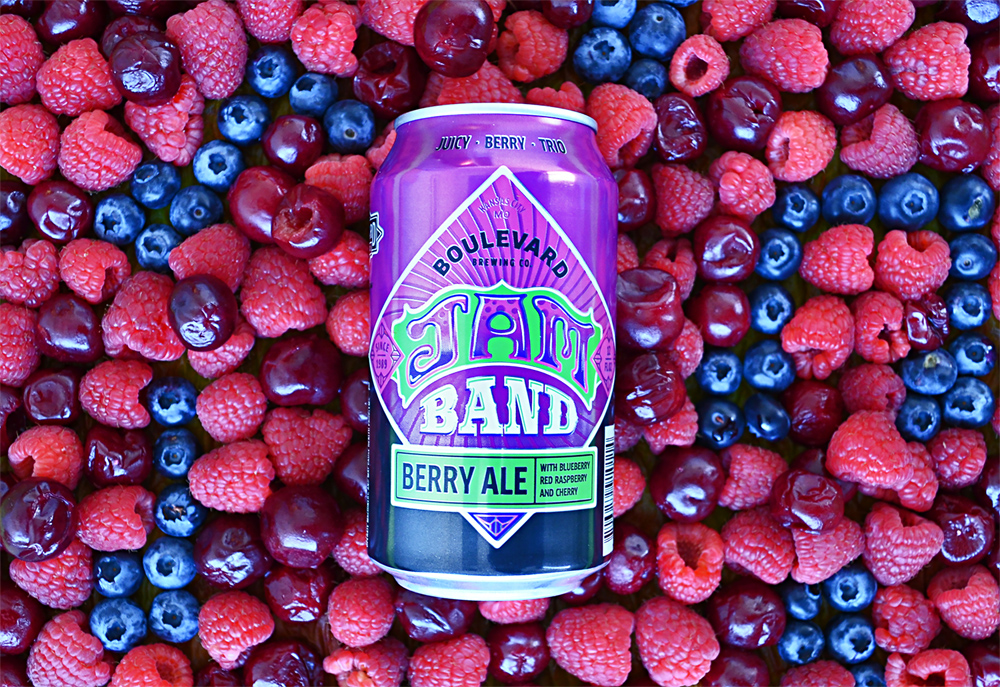 "We had fun creating this beer," said Boulevard brewmaster Steven Pauwels. "It debuted as a draft-only limited release last summer, but fans pleaded for another performance."
Blueberry, red raspberry and tart cherry juices are blended into the beer at the end of fermentation, producing powerful aromas of dark berries, melon and citrus that complement the slightly tart flavor. Jam Band pours a deep ruby, almost purple hue. The beer will be available on draft and in six-packs of 12-ounce cans.
"Jam Band is amazing because it delivers unique flavors and aromas with all-natural ingredients," noted Natalie Gershon, Boulevard VP of marketing. "But equally exciting is the fact that last summer's release was embraced not only by dedicated beer lovers but by wine and spirits drinkers as well."
About Boulevard Brewing Company
Boulevard Brewing Company is the largest specialty brewer in the Midwest, dedicated to the craft of producing fresh, flavorful beers using traditional ingredients and the best of both old and new brewing techniques. For more information, visit boulevard.com or follow us on facebook.com/Boulevard, twitter.com/Boulevard_Beer and instagram.com/boulevard_beer.