Boulevard Brewing Expands to 3 New Markets Including California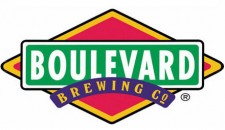 October 26, 2012 – Kansas City – Eager to satisfy the desires of thirsty craft beer lovers outside the Midwest, Boulevard Brewing Company today announced an expansion of its selling territory on both coasts. Missouri's largest craft brewery recently added distributors in California, Georgia and North Carolina, growing its east coast distribution to five states and its west coast presence to four states, including Alaska. Select Boulevard offerings are already flying off the shelves in the new states, and more truckloads are on the way to distributors to keep up with the demand.
"These are craft-savvy markets that we've been eager to become a part of," said Mike Magoulas, Boulevard's CEO. "The excitement consumers have shown for Boulevard beers in all three states have far surpassed our expectations. The thank you emails we've received from fans who spent their college years enjoying Boulevard before heading to one of the coasts reinforces our decision for the distribution expansion."
The expansion began in late August with Boulevard shipping its popular Unfiltered Wheat Beer, and select offerings from their highly-acclaimed Smokestack Series line, to United Distributors of Atlanta, Georgia. Northeast Sales Distributing Company was added soon after to include Athens and round out the rest of the state.
This month, distributors from the North Carolina Craft Beer Alliance Group (which consists of wholesalers Skyland, Carolina Premium, Long Beverage, Healy, United, Caffey and Coastal) began selling the same brands in the Tar Heel State. In California, Young's Market began distributing Boulevard's Smokestack Series offerings to markets throughout the state last week.
Further additions are not ruled out for the Kansas City-based brewery, however no specific markets have been selected at this time.
About Boulevard Brewing Company
Boulevard Brewing Company has grown to become one of the largest specialty brewers in the Midwest, dedicated to the craft of producing fresh, flavorful beers using traditional ingredients and the best of both old and new brewing techniques. Boulevard beers are distributed in 24 states and in the District of Columbia. For more information, visit www.boulevard.com, facebook.com/Boulevard, or follow us on Twitter at twitter.com/Boulevard_Beer.