Boulevard Brewing and Duvel Moortgat Merge – W/ Commentary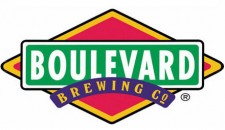 (Kansas City, MO)  – In an agreement signed earlier this week, principals of Boulevard Brewing Company and Duvel Moortgat approved the combination of their US businesses. Boulevard, one of the largest craft brewers in the Midwest, and Duvel Moortgat, an independent craft brewer based in Belgium, will join forces to better promote the continued growth and success of their widely respected brands.
A family-owned business spanning four generations, Duvel Moortgat produces premium beers including Duvel, Chouffe, and Liefmans at several breweries in Belgium. Duvel Moortgat's US activities include a specialty beer import company and Brewery Ommegang in Cooperstown, NY. The Moortgat family will maintain their existing ownership structure in Europe, while John McDonald, founder of Boulevard Brewing Company, will be an important partner in the new US-based company. By uniting with Duvel Moortgat, Boulevard secures the resources to embark on a significant expansion of its Kansas City facilities, and gains the depth and experience of the 142-year-old firm to help extend its strong regional presence throughout the U.S. and Europe.
"Since I started Boulevard in 1989, the company's long-term future has always been top of mind," said founder and president John McDonald. "I wanted to find a way to take the business to the next level while retaining its essence, its people, its personality—all the characteristics that make our beer and our brewery so important to Kansas City and the Midwest. Duvel Moortgat's commitment to quality and independence, and their proven record helping breweries fulfill their potential, made this a perfect fit and an easy decision."
"Our path for growth became abundantly clear as I got to know John and Boulevard," said Michel Moortgat, CEO of Duvel Moortgat. "Our companies share the same values. We have great mutual respect for each other's achievements and maintain a deeply-held belief in exceptional quality as the platform for long-term success.  Even as recently as this week I was happy to learn that both Boulevard and Brewery Ommegang won 3 medals at the prestigious Great American Beer Fest. Together, with our combined strengths and our mutual obsession for outstanding beers, I'm convinced that one plus one equals three."
McDonald intends to remain closely involved with Boulevard in Kansas City, where the base of operations will remain. He will be intimately involved in Duvel Moortgat's activities in the US,  with a stake in the combined company and a seat on its board. Boulevard will maintain its leading role on sustainability initiatives, including support for Ripple Glass, the glass recycling company founded by McDonald and other brewery principals in 2009.
The transaction between the two privately-held companies is expected to close by the end of the year; no financial details will be disclosed. First Beverage Group acted as advisor to Boulevard. Further information will be released as it becomes available.
About Duvel Moortgat
Founded in 1871, Duvel Moortgat is an independent producer of authentic specialty beers and premium brands. The company is considered to be among the world's foremost brewers of specialty craft beer, a position underpinned by the success of its best-selling product, Duvel, which is available in more than 40 countries. Visit duvel.com for more information.
About Boulevard Brewing Company
Boulevard Brewing Company has grown to become one of the largest specialty brewers in the Midwest, dedicated to the craft of producing fresh, flavorful beers using traditional ingredients and the best of both old and new brewing techniques. Boulevard beers are distributed in 25 states and in the District of Columbia. www.boulevard.com – @Boulevard_Beer – facebook
About Brewery Ommegang
Brewery Ommegang, located on a 136-acre farmstead in Cooperstown, NY, is regarded by many as the most beautiful brewery in America. The company opened in 1997 to brew fine Belgian-style craft beers, which are now distributed in 45 states. The brewery offers daily tours and tastings as well as a 100-seat café and an annual calendar of events, concerts and beer festivals. www.ommegang.com – @BreweryOmmegang – Facebook – Instagram
###
Thoughts:  This does not bother me in the least.  Both companies make exceptional beer, and have some similar qualities between the various brands from Duvel and Boulevard.  I do feel bad for the Boulevard locals who helped grow that brand, and were proud to call it their local craft brewery.  As long as the quality of the beer stays the same, stays the same price, and is as available if not more available than before, that I don't see a real problem.